Popco offers colorization of metal parts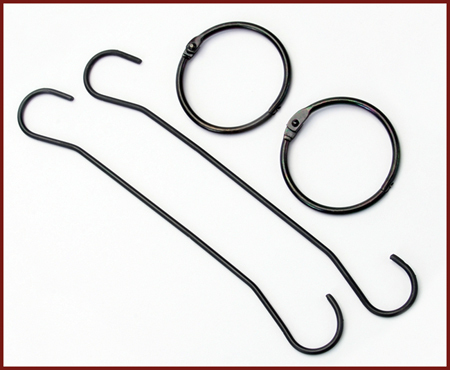 Popco now offers colorization of select metal parts. This process is most typical for our wire hooks and our steel snap rings, which are stocked with a silver-colored finish, and the most common color variation is black. Additional cost and lead time is incurred and minimum quantity requirements may apply.
For more information on colorizing Popco's products, please contact us; click here.
Related Products and Categories