Popco's guide to push-lock screws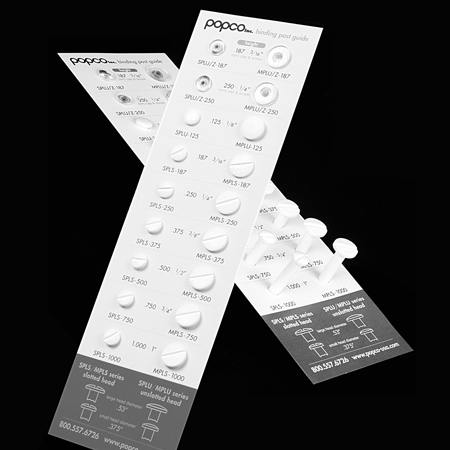 Popco produces a large variety of binding posts and screws, ranging in size from 1/8" to 1" shaft lengths, with head diameters of either 3/8" or 17/32". These posts and screws are available in white, black and clear and many of them are available with slotted or un-slotted heads. In other words, we have a lot to choose from!
To simplify the process of deciding which post and screw set is right for your project, we've created a sample card which includes examples of each size we offer and each head style. If your project requires binding posts, contact Popco and ask for the sample card. There are a limited number of these cards available and this offer is good only while supplies last.
To contact Popco, click here
Related Products and Categories