Popco's custom spacer blocks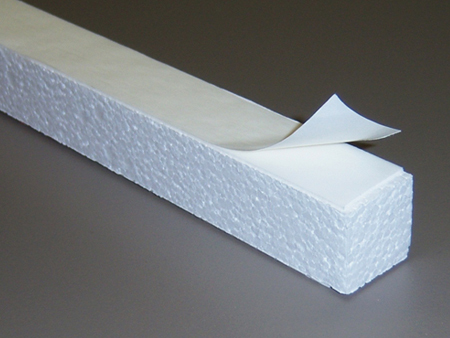 For three dimensional point-of-purchase displays, a popular product is the foam spacer block; sometimes known as a stand-off. Popco stocks two popular sizes of stand-offs. Our stock sizes are 1" cubed and 1/2" x 1" x 1". These sizes have worked well for a number of our customers, but, occasionally, larger stand-offs are required for especially elaborate displays. For these projects, Popco offers made-to-order stand-offs; cut to specified dimensions from styrofoam. Double-sided tape is applied to each side of the cut styrofoam and the tape's outward-face is protected by a removable liner.
Contact Popco for details on made-to-order stand-offs. Minimum order requirements apply and, as non-stock items, additional lead time also applies. Call 800-557-6726.
Related Products and Categories