Popco now offers heat-bent acrylic products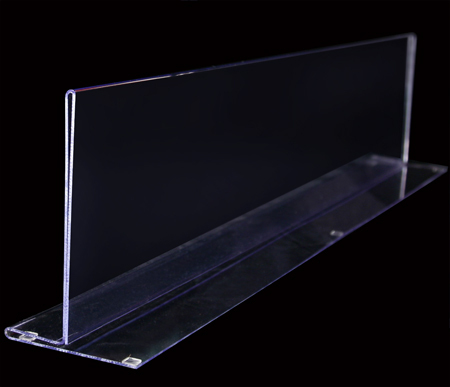 Though we've tackled heat-bending projects in the past, those projects have been rather few and far between. Now, due to increased customer demand, we've stepped up our production of these products. Among our most recent heat-bending projects was the beast shown above. What made this piece so beastly is its size. It measures roughly 8-inches tall and a whopping 36-inches long. If you don't know much about heat bending, trust us, 36-inches is a boundary-pushing dimension.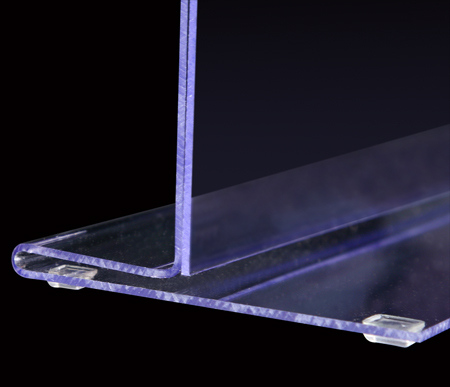 We designed the bottom of the display to open easily and accommodate a printed insert. The insert slides down the length of the display, then, closing the bottom pinches down on the insert, holding it in place.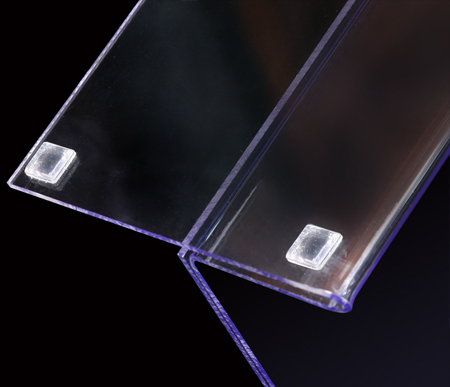 The underside of the display features six rubber bumpers that keep the display from sliding around and make it less tippy. Initially, we produced the display from .080" thick acrylic. Then, to reduce weight and cost, we switched to .060" thick material. In the end we learned a great deal about producing a piece this large and we can apply those lessons to smaller, more typical displays.
Our heat-bent displays are custom-order only. If you have a project that calls for this type of product, please contact Popco. One of our sales representative will discuss your project with you and provide a quote.
Related Products and Categories