Popco's preview of new parts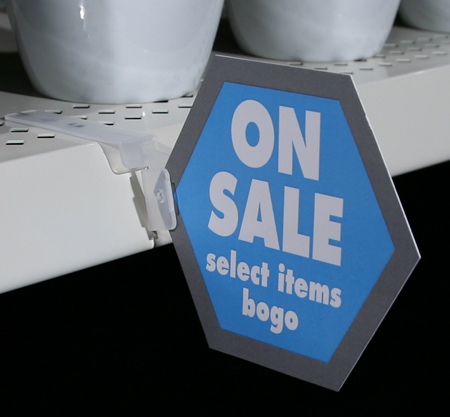 Among the new products that Popco is offering in 2017 are the self-piercing sign holders.
Two styles of these parts are now available: One style snaps into the holes on the top of standard store shelving (above). The other style inserts into the 1.25-inch channel of standard store shelving.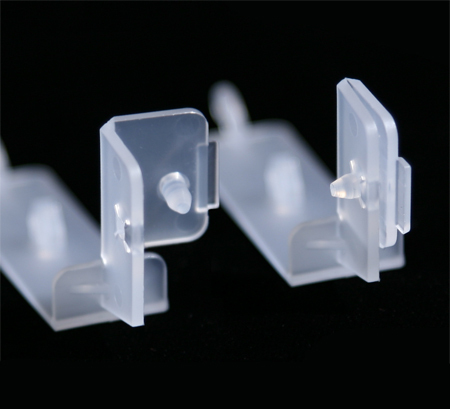 To connect small signs to these parts, all you have to do is position the sign into the open, hinged front of the sign holder (above left). Then, close the hinge and the piercing pin will pass through your sign stock and lock into place (above right).

The hinged piercing mechanism can be opened and closed repeatedly, making changeout of signs easy and extending the life of the part.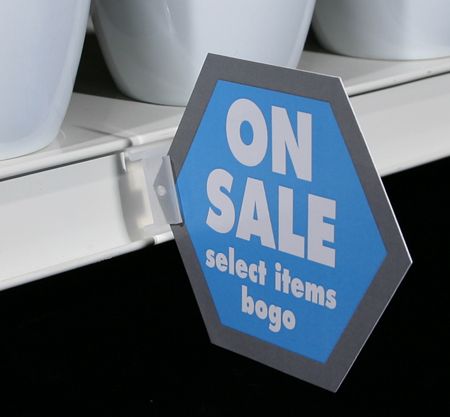 For more details, or to purchase these parts, visit these web pages:
The self-piercing flag sign-holder, for attaching to the top holes of store shelving.
The self-piercing channel flag-holder (above), for inserting into 1.25 inch channels on store shelving.

Related Products and Categories