Wednesday January 15, 2020
Hey Walleye, we're coming for you!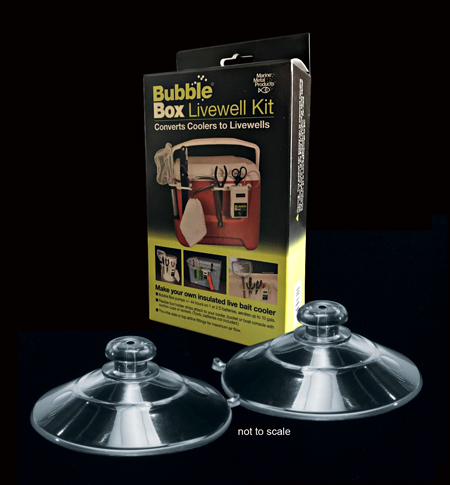 If you think it's weird to talk fishing in January, you've got a thing or two learn about Minnesotans. We're a hardy breed and we'll fish even if we've got to bore a hole through thick ice to get to the lake.
Of course, Minnesotans have no monopoly on fishing passion. Our friends to the south, Marine Metal Products, in Clearwater, Florida have passion and then some. What's more, for the last several years, MMP has included Popco's suction cups in their Bubble Box Livewell Kit.
The Bubble Box Kit turns any cooler into an insulated live-bait well, and Popco's suction cups help secure the tools of the fishing trade to the cooler/bait-well. The resulting product is enough to make any fisher person salivate, although, we Minnesotans avoid that in our ice-fishing shacks; lip icicles are no fun!
Thanks to our partners, Marine Metal Products, for choosing Popco's suction cups for their fabulous Bubble Box Kit.
Related Products and Categories