What do you do with that thing? Revisited.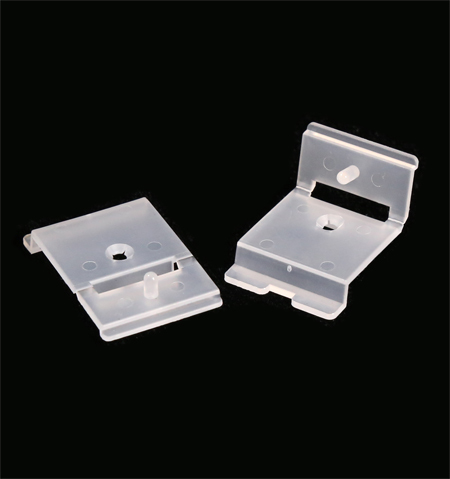 We're back for another installment of our series entitled "What Do You Do With That Thing?".
We began this exploration of truly baffling parts last spring, when we spoke about our awkwardly named, self-piercing flag sign holder. That part, like the part featured in this post, isn't easily understood until you see it in use.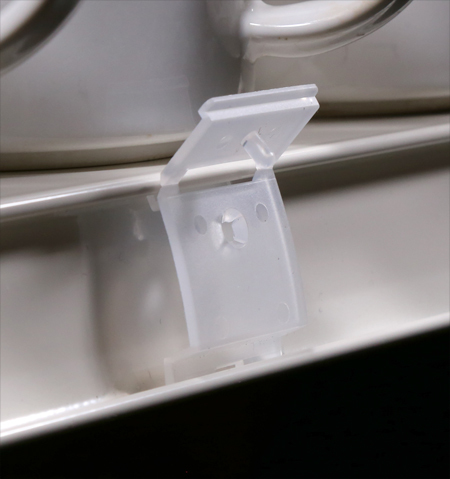 This post's part is the self-piercing channel mirror-holder (yes, we know... another catchy name from Popco). Viewed out of context, it could be accurately described as a milky plastic square with a pokey thing (hmm, maybe we should have called it that). However, once the part is snapped into a standard store shelf channel, its usefulness starts to become clear.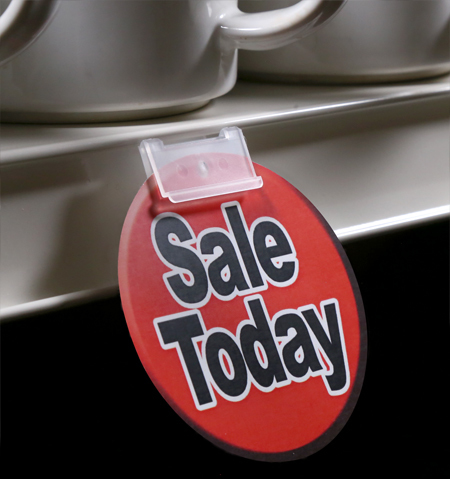 Then, when you use the little pokey thing, or, as we prefer, the self-piercing sign holder, the mystery vanishes and this odd little part proves to be a remarkable, affordable, reusable and all-together fantastic thing. Like so many Popco products that lack initial appeal, the proof is in the pudding. As evidence, we cite the self-piercing channel mirror-holder!
Related Products and Categories