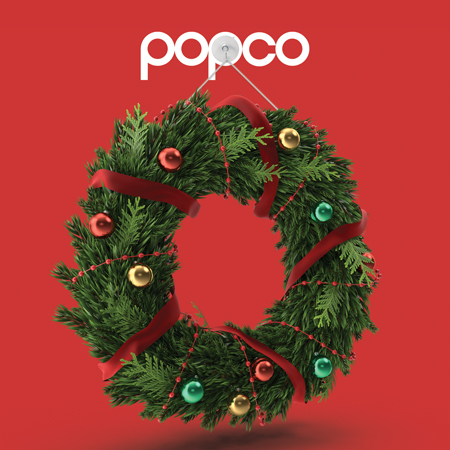 There's no need to enumerate the ways that 2020 has been a struggle, and no good will come from inserting more gloom and doom into the conversation. What would be helpful would be some positivity and, even in the darkest times, if you look hard enough, something positive will emerge.
Popco has not been immune from the challenges of 2020. Our crew is scattered; some of us working remotely and some of us holding down the fort and shipping out the orders. This has been strange but we've adapted and we've stayed afloat. For this we have our customers to thank. They too are adapting to a changed landscape and they are sticking with us - and we with them. As the pandemic saying goes, "we're all in this together."
So during this holiday season, we'd like to offer thanks and gratitude to our customers and we'd like to wish them a Merry Christmas, a Happy Hanukka and a joyous New Year. We are weathering a storm but that storm is clearing and the sunshine is sure to emerge in 2021.
Related Products and Categories
---