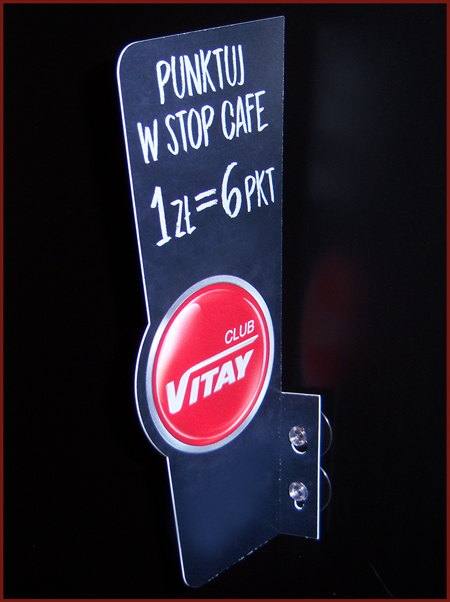 Recently a Popco customer in Poland shared with us their design of an aisle-violator type sign. The sign is a model of simplicity. It's nothing more than a heat-bent and die-cut piece of styrene. When we saw this we were struck by its elegance and, quite frankly, we wondered why we hadn't thought of this first.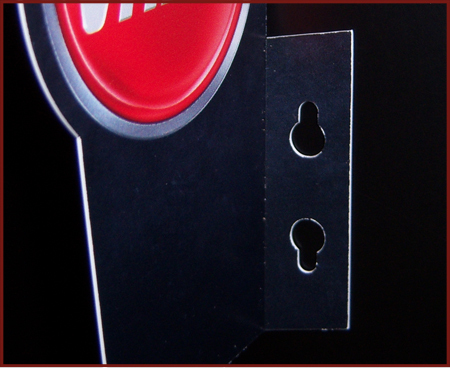 The die-cutting included two key-hole openings, sized to correspond with Popco's SCM-81 suction cup. This is our smallest suction cup and using it for this application was wise for a number of reasons:
1) It is the least expensive cup we offer.
2) The small size and light weight of this suction cup make shipping it cost-effective.
3) Given the light weight of the styrene sign, the small suction cup is more than strong enough.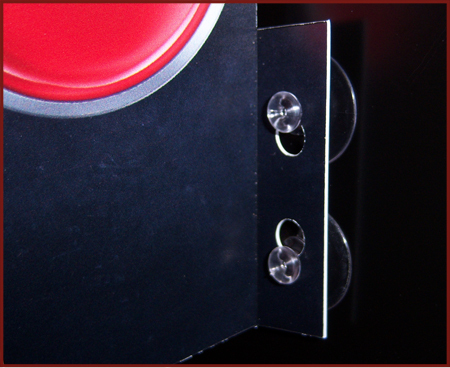 Another benefit to using the SCM-81 is that the small suction cups do not compete visually with the sign. As shown, the heat-bent flange of the sign almost entirely covers the bases of the suction cups.
Our Polish customer really knocked it out of the park on this project and we plan to follow their lead and suggest this technique to our other customers.

Related Products and Categories
---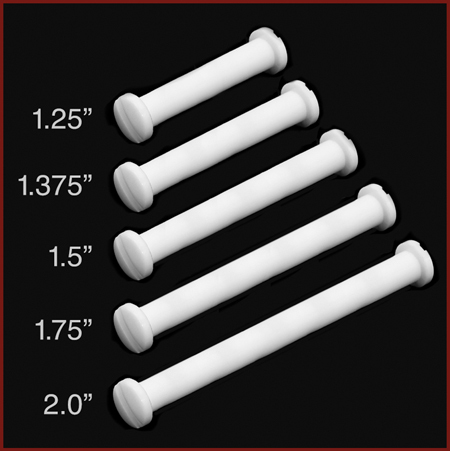 x
In January we introduced new extra-long posts and screws along with new extra-long Viking-Hat and Flat-Cap Screws. These new posts and screws, ranging from 1.25" to 2" in length are unique. We manufactured them based on customer's order requests that, in the past, required super long lead times. Now that we've prepared tooling for these parts we've dramatically reduced lead time on large orders and we have stock for typical orders. Also, as the manufacturer of these parts, we are now able to offer competitive pricing.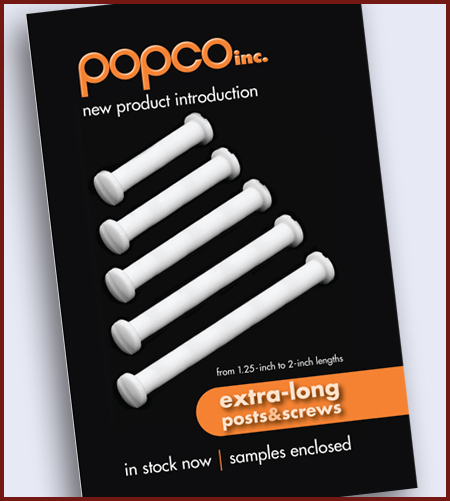 To properly launch these new products, we've prepared a nice sample kit full of information and five sets of each new size of posts and screws. We have plans to produce a number of other sample kits as well. If these binders are right for your projects, please reach out to Popco. We'll gladly send you samples and get you started with our new extra-long posts and screws. Click here for more details.
Related Products and Categories
---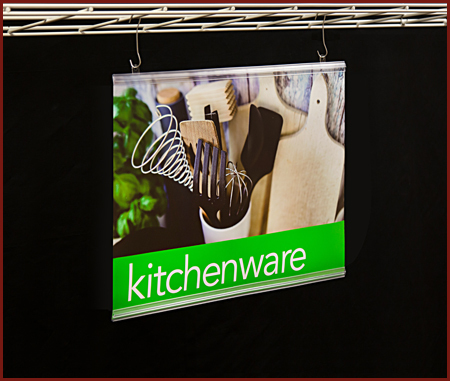 Typically, Popco's SNAPRAILS™ are used at the top of a poster—to grip the poster stock and create a hanging point—and at the bottom of a poster to add weight and stiffness so that the poster doesn't bow or curl. There is however another, little known, configuration that allows for stacking posters one above another.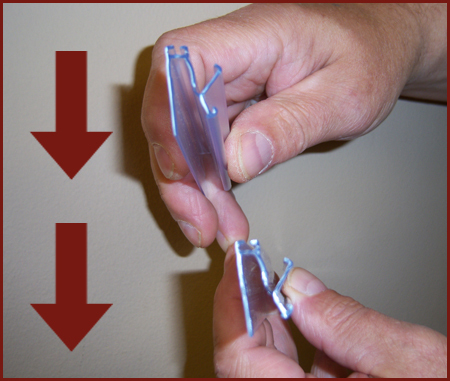 Shown above are SNAPRAILS™ positioned with the openings facing down. In this position the SNAPRAILS™ can attach to the top of a poster, creating the top spine for hanging.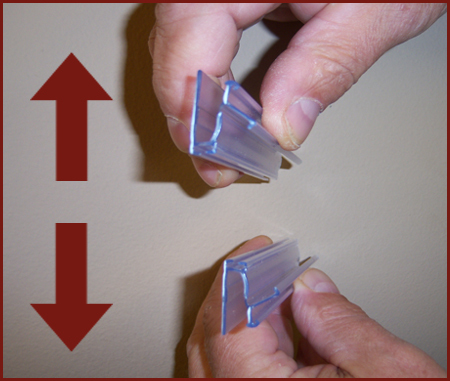 Here the SNAPRAILS™ are shown flipped so that the opening of one rail faces up and the other rail faces down. This is the position that will create a center joining-point for stacked posters.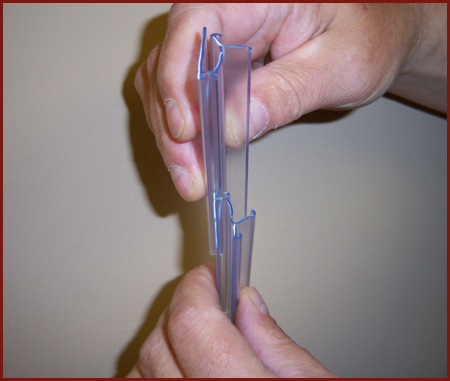 In the flipped position, the SNAPRAILS™ can be joined by interlocking the top T-shaped track. This is the track into which banner-hanging clips are inserted. For details on using the banner clips, see these SNAPRAIL™ instructions.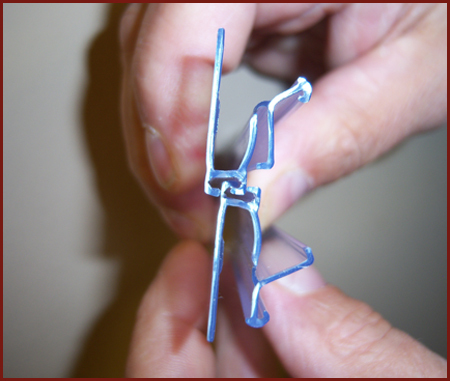 Once interlocked as shown, posters can be inserted into both top and bottom SNAPRAILS™. The rails will snap snap shut just as they would if they were not interlocked. In this way, two or more posters can be stacked vertically.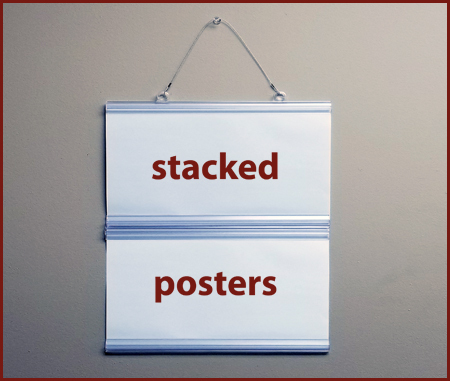 More SNAPRAILS™ can be used as they normally would be—at the top and bottom of the poster stack. The whole arrangement will look something like the photo above. For more details on Popco's SNAPRAILS™, check out last month's blog post and view our SNAPRAIL™ tutorial video. For pricing and product specs, visit this SNAPRAIL™ page.
Related Products and Categories
---
One of Popco's flagship products is the SNAPRAIL™ poster hanging rail. This robust, reusable product is easy to use; now all the more so since we've created a short tutorial video. View the video above and see for yourself, using Popco's SNAPRAIL™ is as easy as pie!
For more details, or to purchase this product, visit our web page devoted to the SNAPRAIL™.
You may also be interested in our variations on the standard SNAPRAIL™.
Visit these web pages for details:
• EZ SNAPRAIL™
• NX series SNAPRAIL™
Related Products and Categories
---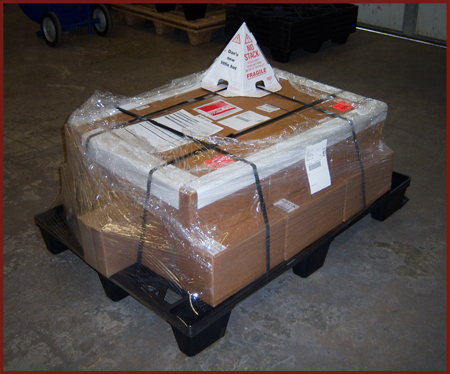 Each day at Popco, we design and manufacture products. We discuss POP solutions with customers on the phone and by email. We prepare quotes and orders, source products that we don't make, kit projects and pack shipments.
It's a busy pace and we always focus on accuracy, quality and speed.
Throughout it all, we know that we do a better job and our customers have a better experience if we inject positivity, or even a little silliness, into our efforts.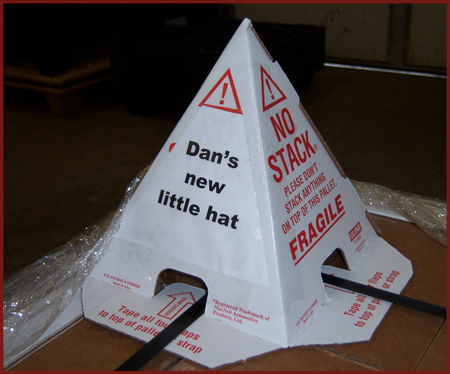 As an example, shown above are photos of a skid packed and ready to ship. The skid includes a pyramid topper meant to keep other shipments from being stacked on top.
This shipment, like others before it, was sent to Dan Zinger. Dan is a really great customer who represents Prolifiq Sign Studio in Edmeston, New York. Previously, Dan had sent us a photo of himself wearing a skid pyramid as a hat. After this, we decided to personalize Dan's "hat" on a new shipment.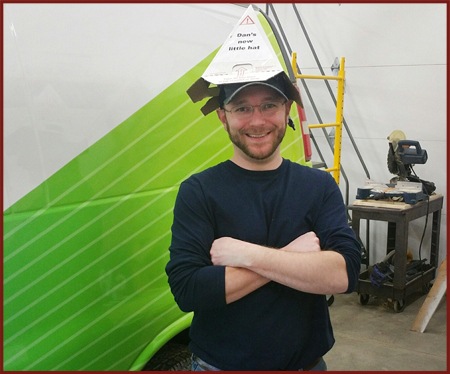 Dan loved it, he donned it, and he had his photo taken wearing it (might we add, he rocks the look)! Dan, and all of us here at Popco, had a good chuckle.

What does this mean?

It means that a rapport has developed between Popco and Prolifiq Sign Studio that surpasses the simple matters of placing and fulfilling orders. It means that we care, not just about maintaining Popco's reputation as a reliable vendor, but we care about our customer as a person as well. It means we will always go to bat for Dan and his company and it means that this is the way we like to do business… with a smile!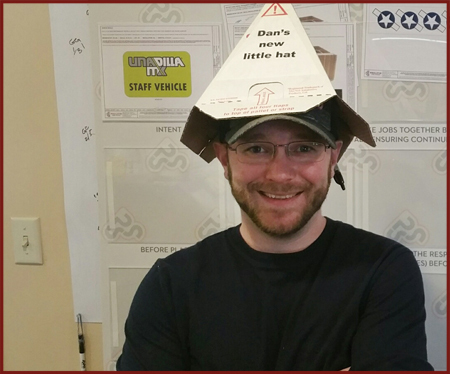 Keep those orders coming Dan and before you know it, you'll be the Imelda of pyramid hats.
Related Products and Categories
---
By a long shot, the most frequently asked question about Popco's suction cups is: How much weight can they support? It's tougher to answer than you might think.
Many factors affect the weight-bearing capacity of the cups. For example:
Are the cups adhered to a clean surface?
A little grit or grime will weaken the cup's bond.
Will the cups be subjected to movement, such as a swinging cooler door?
Weight in motion is far different than stationary weight.
Will the cups be exposed to temperature extremes, like inside a hot car in summer, or inside a cooler or freezer?
Weight bearing capacity will be diminished under these conditions.
Is the mounting surface uneven or textured?
Such surfaces are far from ideal.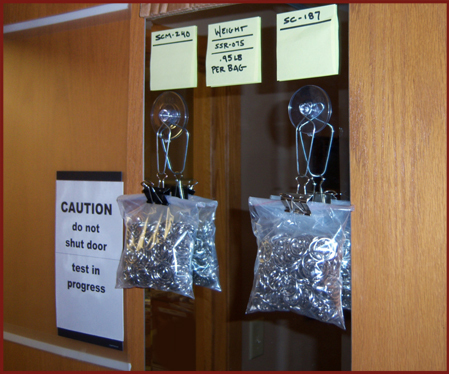 We can't test for every scenario, so we decided to test the suction cups as we hope they'll be used: under ideal conditions.
For our tests, we clamped a glass mirror to an office door and we made sure that the mirror and our test cups were clean. We then started hanging bags of metal rings, each weighing .95 lbs., from the cups.
To test for both weight and duration, bags were added one at a time. Each bag remained in place for 24 hours before an additional bag was added.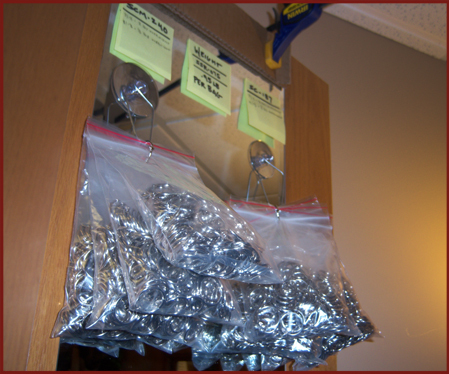 This process continued for weeks and the results of our tests were remarkable. Each style of Popco suction cup was tested and our largest suction cup supported over ten pounds before failing. Our smallest cup supported nearly three pounds.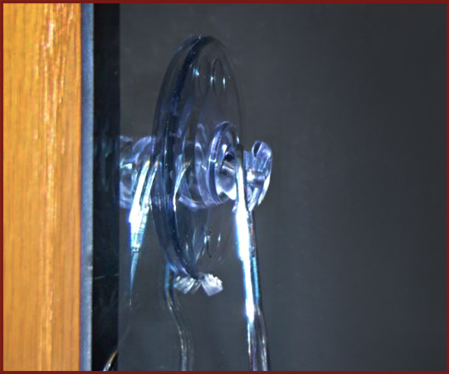 Another thing our tests revealed was that, in most cases, bending of the cup's stems led to failure before the cups themselves sheared off. Shown above is an SCM-177 suction cup and you can see the stem starting to bend as it supports roughly five pounds.
We've compiled our test results and created a reference sheet that will help you determine which of our suction cups is right for your project. Check it out and give us a call if you have questions or if we can help you with an order.
Disclaimer: Our tests were not independently conducted. We recommend that customers conduct their own tests specific to their usage.
Related Products and Categories
---
Wednesday February 14, 2018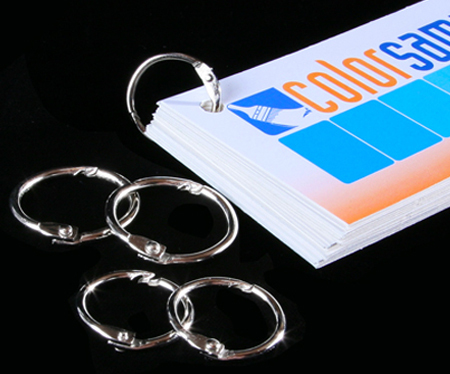 Popco's steel snap rings are straight-forward practical parts that are always in demand. They are often referred to as book rings since binding swatch books is one of the main uses for these parts, but they can be used for a variety of projects, such as a creating connection points for hanging signs.
The only real drawback of the snap rings is that they are sold in a closed position and opening them, especially when working with the smaller sizes, is somewhat difficult. Couple this reality with the fact that assembly projects often require opening thousands, or tens of thousands of the rings, and a slight drawback becomes a real problem.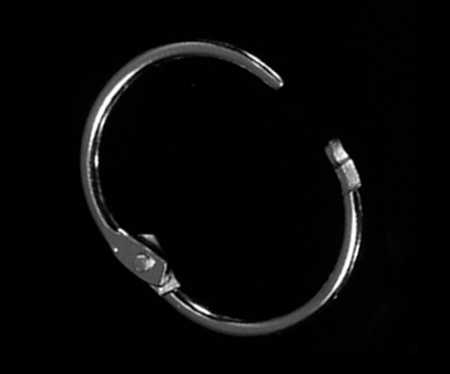 Now, based on requests from our customers, Popco is offering our most popular 1-inch steel snap ring in an open position. These open rings greatly reduce assembly time, helping our customers meet tight deadlines and reducing their assembly costs. In the future, we may offer other sizes of the snap rings in an open position as well. To purchase the 1-inch, open-style rings, visit this web page.
Related Products and Categories
---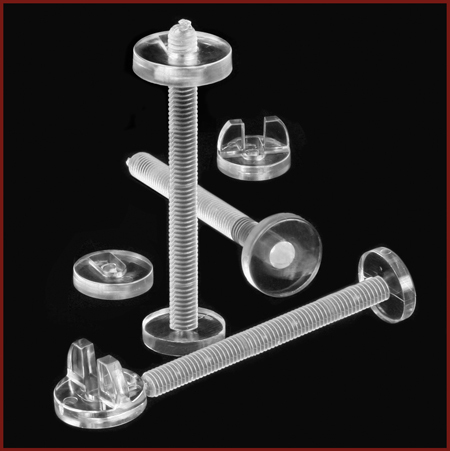 Two popular Popco fasteners, the Viking-hat screws and the flat-cap screws are now available in lengths as great as 2-inches. Previously these parts topped out at 1.5-inch lengths, but, encouraged by customer's requests, we've modified our tooling and produced longer parts.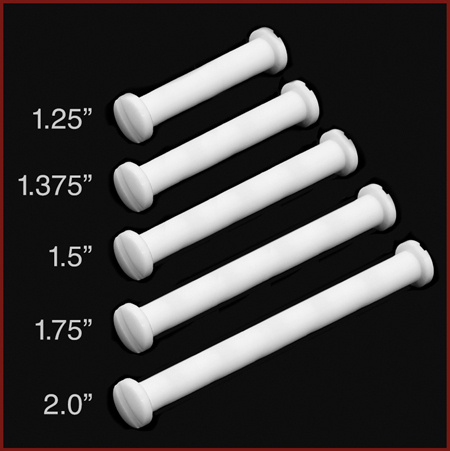 We're continuing this trend and extending the lengths of our push-lock screws as well. Soon, we'll offer the small-slotted-head push-lock screws in five new sizes; from 1.25 to 2-inch lengths. To learn more about these parts and their use, visit these web pages: Viking-Hat Screws, Flat-Cap Screws, Push-Lock Screws.
Related Products and Categories
---
Tuesday December 12, 2017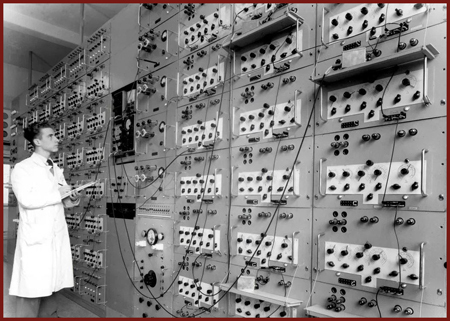 In our computer-reliant world, where the pace of change is dizzying, Popco tries to balance old-school practicality with new-school reality. In an old-school sense, we'd rather not thrust change on our web visitors. Instead, we'd like our website to soldier on in a predictable, stable manner so that our customers don't have to spend any more time than is necessary to find what they need and complete a purchase.
In the new-school reality, we must occasionally upgrade our site to comply with current standards and we've recently done so with a few under-the-hood changes. For most web visitors – 98% of visitors to be precise – our latest upgrade will have no impact. For the remaining 2% of visitors, our site may not work properly or not be visible at all! This is due to outdated operating systems being used by a small number of our visitors.
We're sorry, but if you use old Android software or old Internet Explorer or Safari browsers, now is the time for you to upgrade. Likely, you're encountering issues with other websites and we're not the only ones making your life miserable. We apologize to you, the inconvenienced 2%, and we hope that you'll upgrade and return to our site.
Related Products and Categories
---
Wednesday November 15, 2017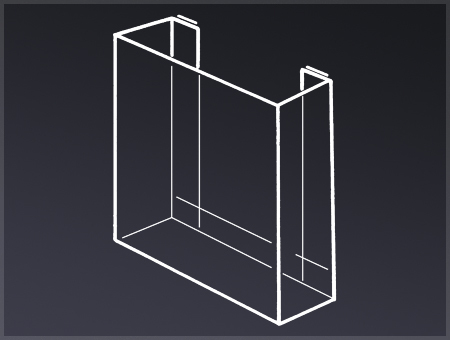 Popco's TOB series literature boxes are cost-effective boxes made from 15 mil rigid PVC. These boxes ship flat, fold into shape along die-impressed fold lines and adhere to flat surfaces with permanent white foam tape.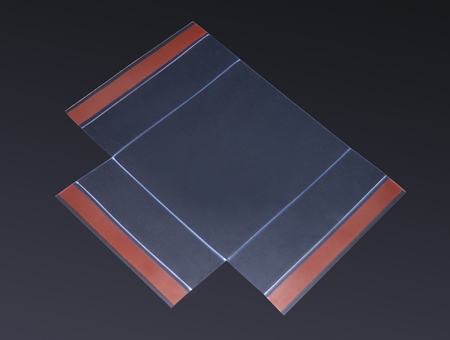 Occasionally, customers have requested clear film tape in place of the standard white foam tape. As part of such a project, Popco produced a number of film-taped TOB 4-5 boxes. The TOB 4-5 measure 4-1/8" wide x 5" high x 1-1/4" deep, and the high-quality, clear film tape features a red liner.
Now, we are selling off the remaining custom-taped boxes at a discount. Approximately 800 of these boxes are available at the reduced price of $0.58 per box.
For more information on the TOB literature boxes, visit this web page.
To inquire about purchasing these limited-quantity, customized boxes give us a call:
1-800-557-6726
Related Products and Categories
---