Wednesday October 15, 2014
Popco's universal banner clip & steel looped-end cable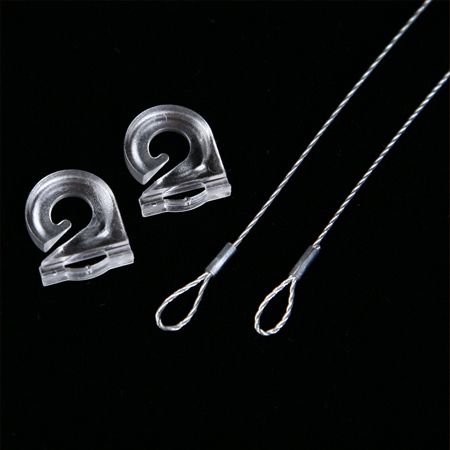 Popco's steel looped-end cables are ideal for hanging signs at fixed heights. The cables are very strong; comparable to our wire hooks, but the cables are less visible than the hooks and this is a big selling point for some of our customers. Unfortunately, the steel looped-end cables are not compatible with our standard banner clips; the parts that create hanging points on our SNAPRAIL™.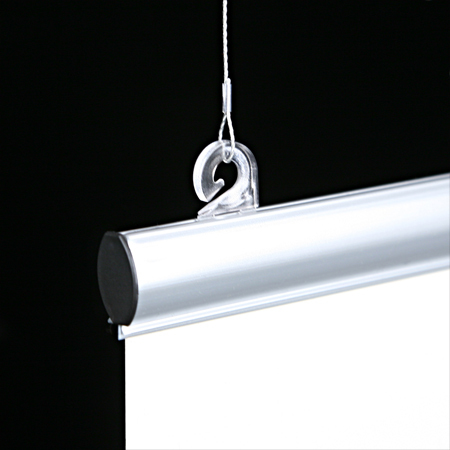 That problem is now solved with the introduction of Popco's universal banner clip. This clip is open-ended and accommodates our steel cable's looped end. The universal banner clip works with all styles of our SNAPRAIL™ and also with our new SR2 series super rail. For more information on the universal banner clip, click here, and for more information on our steel looped-end cables, click here.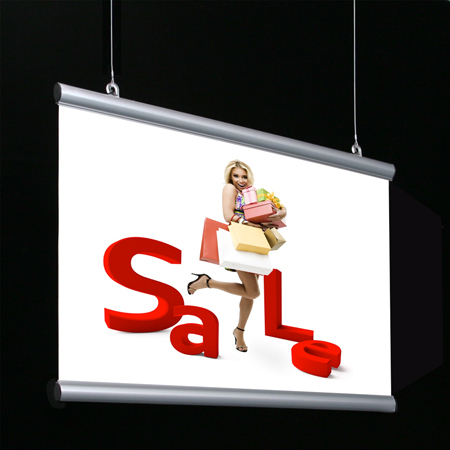 Shown here is the universal banner clip and steel cable used with our NX series SNAPRAIL™. These parts and many more will be featured at the Shopper Marketing Conference and Expo. The Expo is right around the corner, beginning next Wednesday, Oct. 22. Come see us at booth #140. For more info, click here.
Related Products and Categories