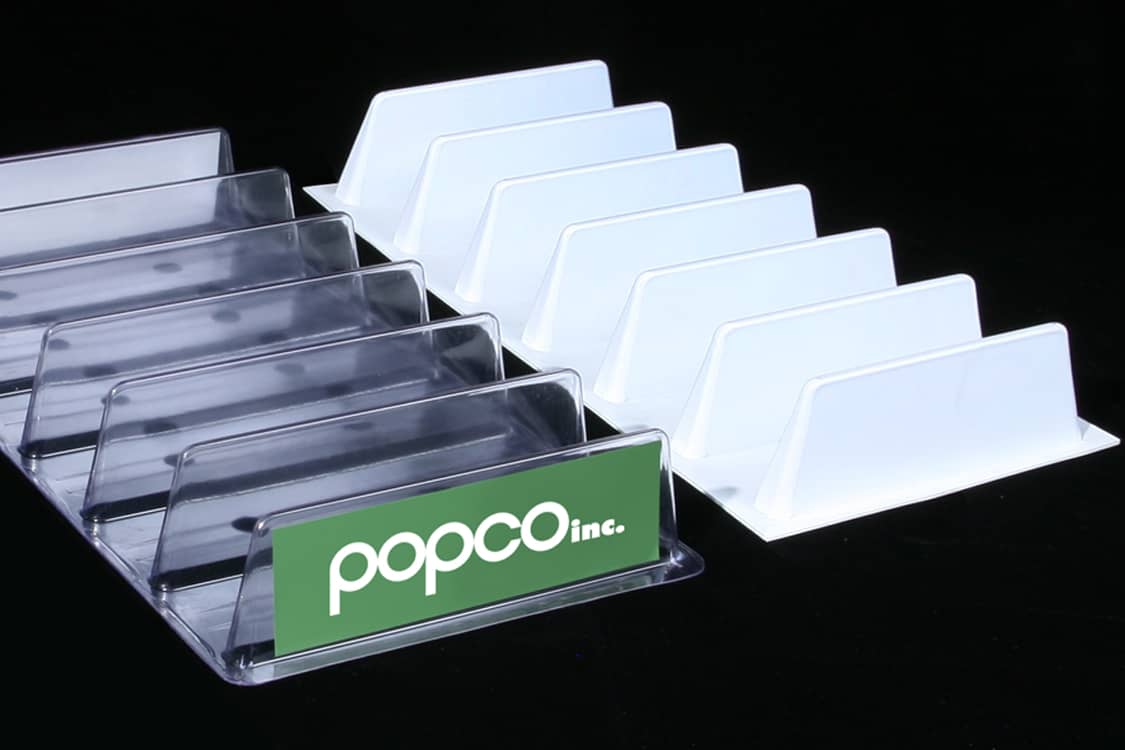 custom run trays for your exact needs
As a custom order, Popco can run vacuum-formed trays for merchandising packaged products in coolers, freezers or on shelves. We do not stock the trays; instead they are run to order which allows customers flexibility in color, tray size, number and size of the tray slots, and branding.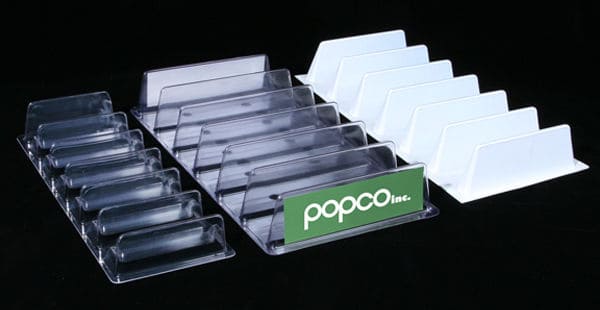 made in a variety of materials
Trays can be run in a variety of materials including:
HIPS (High-Impact Styrene)
PVC, both economical non-consumer reclaimed material and virgin material for extra clarity
RPET (recycled consumer plastic) which is both economically priced and eco-friendly
All of these materials can be used in any environment, including coolers and freezers.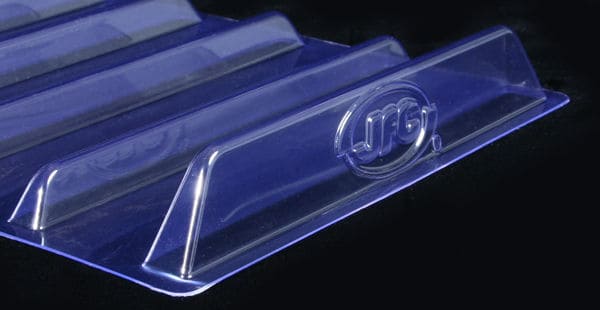 custom colors & more
Tray features include color options and a variety of branding options such as embossing, screen printing or labeling. Branding features incur extra cost and lead time. Color options, aside from clear, white or black, require color chip approval. When running trays in PVC, there is also the option for either matte or gloss finishes.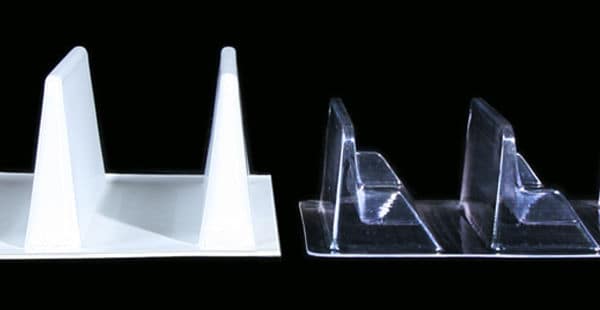 Popco offers design and mold engineering for trays with custom-height fins and varied numbers of fins. Following design and production of your mold, we then run the tray. For a custom run, the minimum number of trays is 500. Runs of 1000 or more will produce the best per-tray price.
Mold development costs vary depending on the complexity of a tray. On the low end, a mold may cost roughly $1000.00. For a complex tray, mold costs can exceed $5000.00. Each custom project will be quoted to find the best balance between cost and tray design.
For more information on custom vacuum-formed trays, please contact Popco to discuss your project and initiate a quote.
"*" indicates required fields