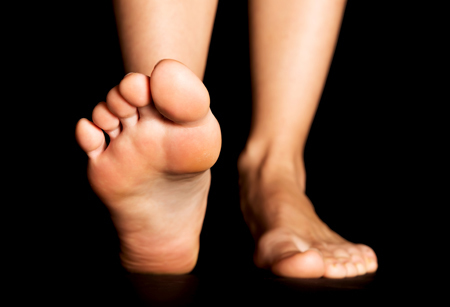 Feet are underappreciated. Aside from certain aficionados, most folks consider chiseled abs, bulging biceps and toned quads to be the more impressive body parts. This hardly seems fair since the utility of feet can't be overstated, and a few figures of speech – "stand on your own two feet, get a foot in the door, put your best foot forward" – hardly do justice to feet. Afterall, without them we'd topple.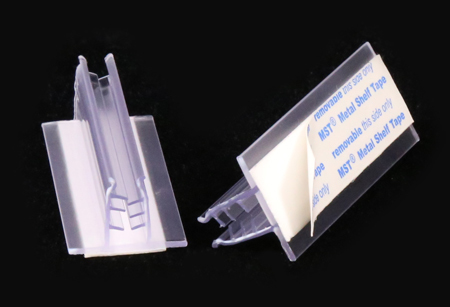 The same is true in the P-O-P industry. The humble sign foot isn't glamourous. But glamour isn't the point, functionality is. For example, if you want to display a marketing piece on a table top, there's a sign foot for that. If you need to support a rigid poster atop an endcap, there's a sign foot for that. If you must create divider sections in a cooler case, there are sign feet for that.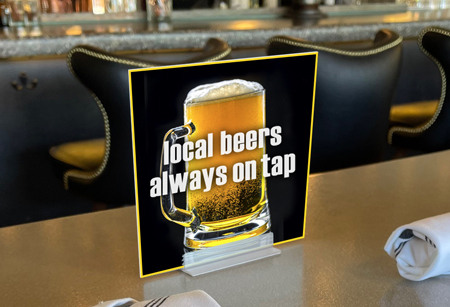 So, consider please that your P-O-P projects might be well served by a Popco sign foot. Your messages and your images can take center stage, as they should, and the simple sign foot – the unsung hero – will provide the necessary support.
Related Products and Categories
---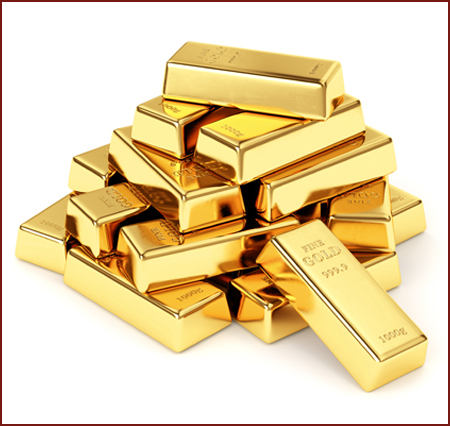 Nowadays it seem like a pile of gold is equivalent in value to a similarly-sized pile of plastic.
If you're reading this post, perhaps you're in our industry, and you may already know that plastic costs have gone through the roof. Adding insult to injury is the lack of plastics availability (at any price). These challenges are so great that we've considered retooling and making our products out of ground unicorn horn; that's a material that might be more readily available and reasonably priced.
There are a number of reasons for this. They are: Covid, Covid and Texas. Due to Covid protocols, the off loading of raw petro-chemical materials at west coast ports has been dramatically delayed, resulting in material shortages. Due to Covid, the demand for plastics (for face masks, barriers, gloves, you name it) has lead to shortages and driven prices up. Even the freak blizzard earlier this year in Texas has played a role in this nightmare; having disrupted oil production and reduced availability of petro-chemicals essential in plastics production.
Because of this, Popco has had to raise prices and increase lead times on our manufacturing. We've even had to disable sections of our website so that certain products can't be ordered online. This is because we can't maintain the website fast enough to stay apace with volatile material cost fluctuations.
Until rays of sunshine break through these dark clouds (and they will eventually), we ask that you remain patient with us and call us so that we can offer you best information and best service in this unusual time.
Related Products and Categories
---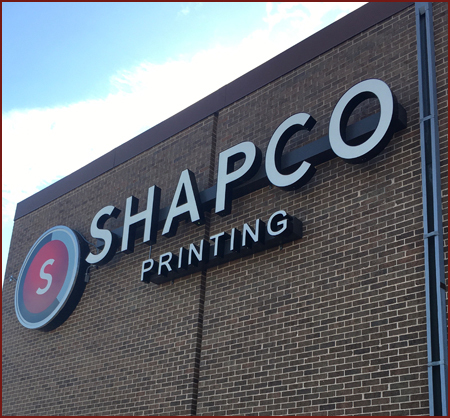 When you're in the widget business, you spend a lot of time describing how this goofy little part or that does what it does. Once these goofy little parts are understood, they become less goofy and more remarkable; in some cases essential. In order to bridge the understanding-gap between goofy and essential, Popco has developed a series of display racks that make it easy for designers to zero in on the parts that will help make their creations come to life.
Shapco Printing, in Golden Valley, Minnesota, is among Popco's most valued customers and, recently, Shapco made space in their facility for our racks.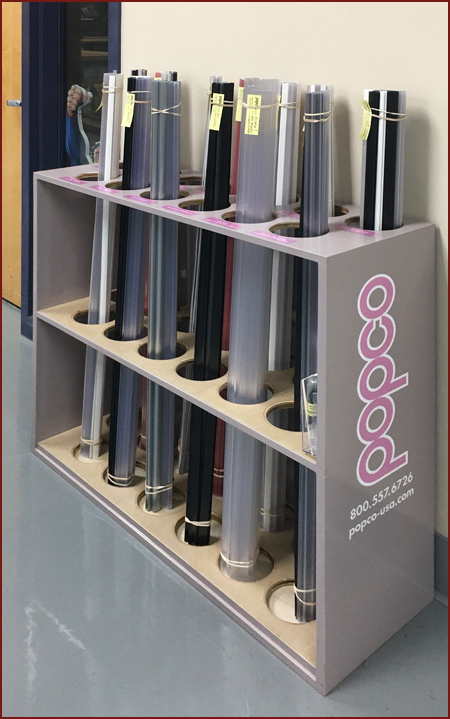 Shapco's racks include a full complement of Popco's SNAPRAIL™ poster hangers, sign channels, display formers and C-channels. We call this collection, shown above, our extrusion rack. As you can see, we include a number of pieces of each product so that designers have what they need to prepare mock-ups. If the rack becomes depleted, a Popco representative with restock the rack, keeping all that we offer at the designer's fingertips.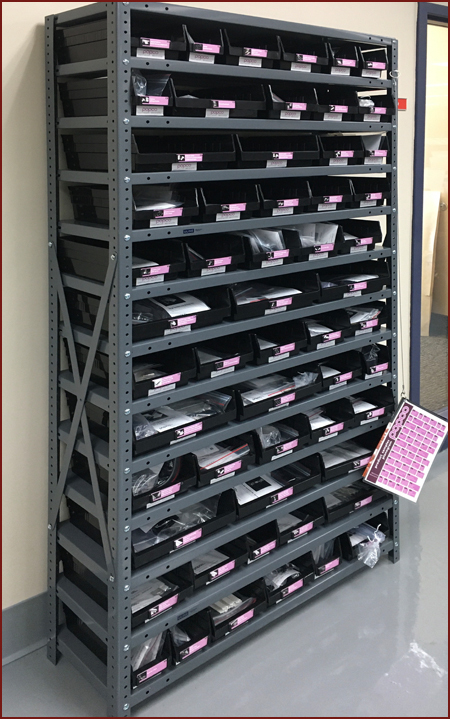 A second Popco sample rack is also in place at Shapco. It is our small-parts rack and it includes an enormous selection of products including: suction cups, binding posts, shelf-channel sign holders, book rings and a whole lot more. So that designers can find what they need in this massive collection, we've organized the rack's trays in a practical manner, included photos of the parts the trays contain, and provided a planogram that describes the organization of the rack. As with the extrusion rack, Popco representives will keep the rack well stocked since it is our hope that designers will be using the parts for mock-ups.
The racks are big, they're elaborate and we can't offer them to all of our customers. That's where our smaller, boxed sample-kits come into play. The first step to acquiring Popco samples is to reach out to us. Be it with a small sample box, or a big sample rack, a Popco representative will assist you in coming to understand our product line. Just give us call: 800-557-6726 and get the conversation started.
Thanks to all of the folks at Shapco who made the installation of the Popco racks happen and who look to Popco for those goofy and essential widgets. To learn more about the extensive and award winning services offered by Shapco Printing, vist the Shapco website.
Related Products and Categories
---
Thursday February 25, 2021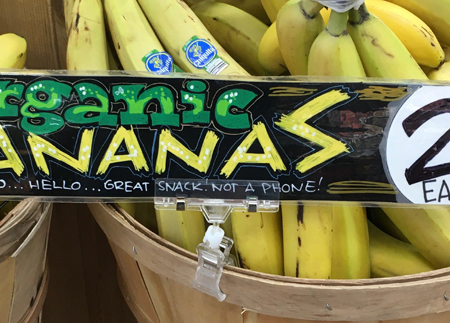 Choose a favorite adjective and it'll likely apply to Popco's squeeze-clip sign holders. Here are some modest suggestions: Simple, straight-forward, versatile and practical. Or, if you'd prefer, some more extravagant suggestions are: spectacular, outstanding, remarkable and essential. If you think we're exaggerating, you haven't tried the squeeze-clip sign holders.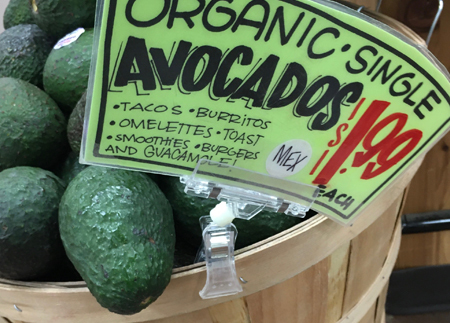 With all modesty, we can say that the squeeze-clip sign holders are straight forward. What could be more straight forward that clipping one end of the squeeze-clip to any number of surfaces, and clipping the other end to your sign? As for versatility, the squeeze clips are practically contortionists. A movable piece between the top and bottom clips (we call it an articulating knuckle) makes it possible for you to display your sign in almost any position; straight, angled, flush or at a right-angle to the surface you're attaching to.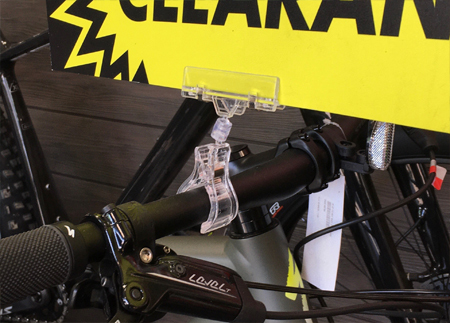 Essential? You bet! When it's time to change signs, just unclip and update. If your sign needs to move to another location, just unclip and move. If you're gripping something thin, no problem, and the same goes (within reason) for gripping thicker objects.
If small sign change-outs are frequent in your retail setting, you really owe it to yourself to try Popco's squeeze-clip sign holders. We're sure you'll agree, using them really is as easy as clip, clip, done!
Related Products and Categories
---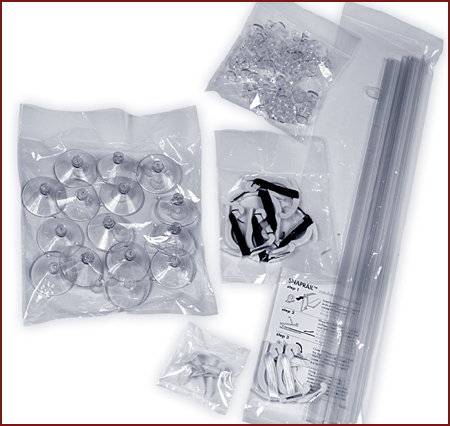 At Popco, we understand that it's not enough to design great stuff, make great stuff and ship great stuff expeditiously. We know that some of our customers are seeking fulfilment as well. Fortunately, we offer fulfilment, and you don't have to climb a mountain looking for a holy man to get it. Just call Popco and one of our sales representatives will chat with you about your project, quote the project and get the production-ball rolling if you choose to proceed.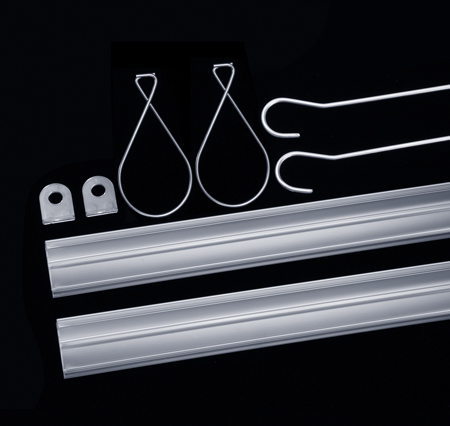 Our crew can suggest combinations of products based on the specifics of your project. We can customize our products, assemble them in bags, boxes, or both. We can ship them to your distribution centers or, if need be, we can ship blind to your customers. In short, we can offer most anything required to fulfill complex projects. We do, however, draw the line at enlightenment. For that you'll have to look to that holy man on the mountain top, or perhaps a monk, priest, guru or shaman.
Related Products and Categories
---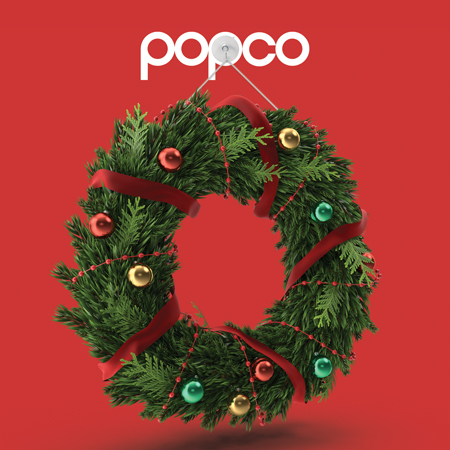 There's no need to enumerate the ways that 2020 has been a struggle, and no good will come from inserting more gloom and doom into the conversation. What would be helpful would be some positivity and, even in the darkest times, if you look hard enough, something positive will emerge.
Popco has not been immune from the challenges of 2020. Our crew is scattered; some of us working remotely and some of us holding down the fort and shipping out the orders. This has been strange but we've adapted and we've stayed afloat. For this we have our customers to thank. They too are adapting to a changed landscape and they are sticking with us - and we with them. As the pandemic saying goes, "we're all in this together."
So during this holiday season, we'd like to offer thanks and gratitude to our customers and we'd like to wish them a Merry Christmas, a Happy Hanukka and a joyous New Year. We are weathering a storm but that storm is clearing and the sunshine is sure to emerge in 2021.
Related Products and Categories
---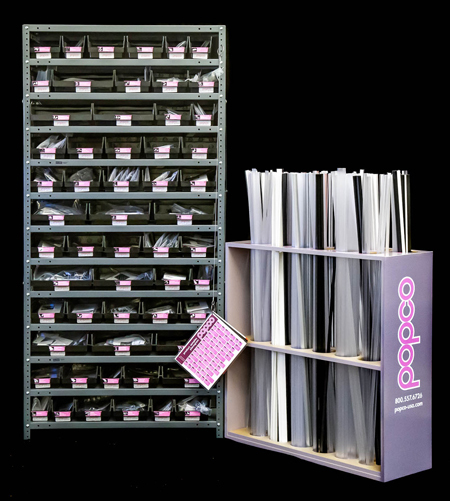 Who doesn't like free samples? Haven't you said yes when offered those tiny spoons of ice cream at your favorite parlor? Or yes to the barkeep pouring tastes of craft beer?
Well, now you can look to Popco for samples in a way that wasn't possible before since we've upped our samples game in a big way! We've gone from providing samples on request to assembling kits and racks that represent nearly our entire product line.
Our grand-daddy sample racks are pictured above. One rack features bins filled with our fasteners, suction cups, sign bases and a whole lot more. Another rack features our sign channels, SNAPRAIL™ and data strips.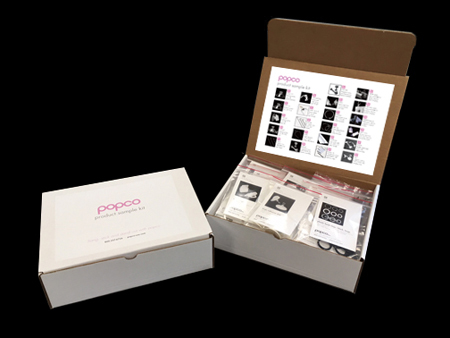 As you can imagine, given the scope of the sample racks, their availability is somewhat restricted. Popco account representatives can discuss with you our requirements for installing the racks in your company. Popco reps can also get you started with our more concise sample boxes.
If you're a designer, a buyer or an end-user of point-of-purchase widgets, you really should give us a call and inquire about our sample offerings.
WARNING: Don't lick any of the items we supply. They taste nothing like ice cream or beer.
Related Products and Categories
---
Wednesday October 14, 2020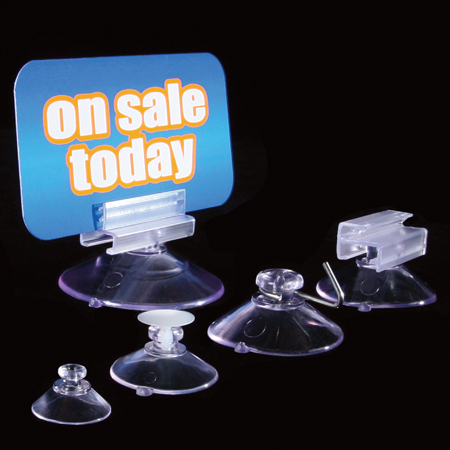 It may seem odd to be excited about suction cups but, at Popco, we are. Over the years, we've thought a lot about suction cups, we've designed and produced many styles and we've dreamt up some great add-ons that make our suction cups mighty little tools in the service of delivering your marketing message.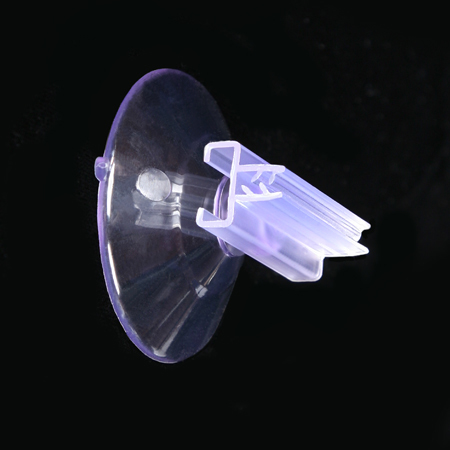 One add-on we offer we've dubbed the flag clip. This part slides over the stem of our medium and large suction cups and features a grip which securely holds small signs in place.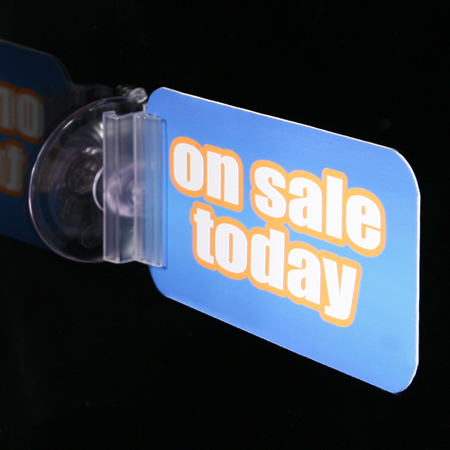 We call this add-on a flag clip since it holds signs at a right angle—like a flag—to windows, cooler doors and many metal surfaces. Using this combination of parts couldn't be easier; stick the suction cup where you'd like, slip in your sign and your done. When it comes time to change the sign just pop it out and plug in the new sign.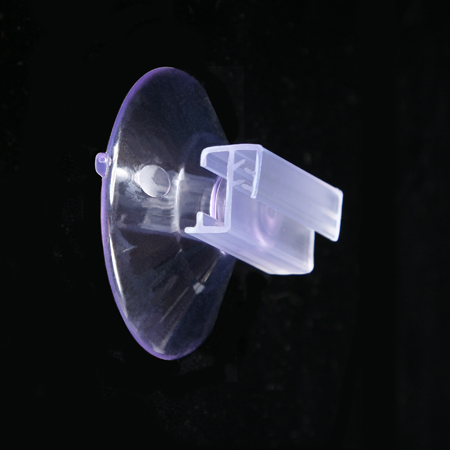 Another, similar add-on is the mirror clip. It works just like the flag clip but holds signs flush to surfaces like cooler doors, windows and metal surfaces.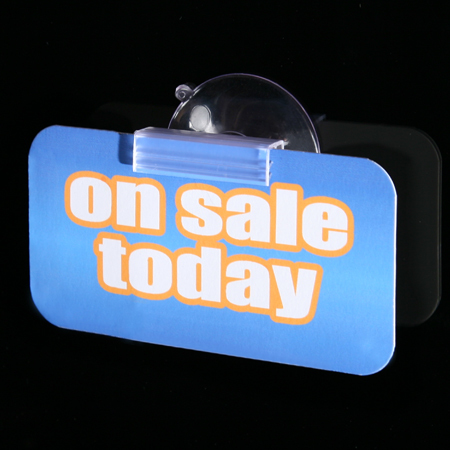 Like the flag clip, the mirror clip can be used over and over again. Sign change-outs are a easy as pie and so too is simply popping off the suction cup and adhering it in another area.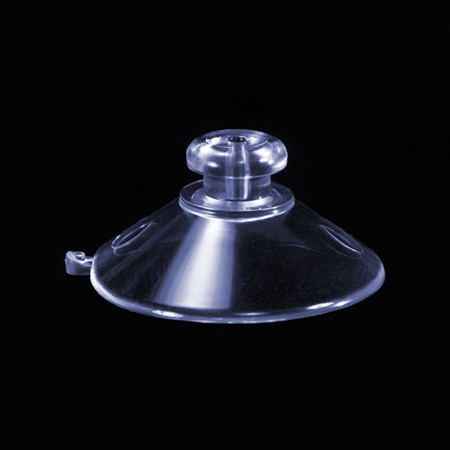 For the suction-cup purist, you don't need any add-ons at all. The top cap on our suction cups—a feature we call a mushroom head—can support signs that have a pre-drilled hole or a die-cut keyhole hanging point. If you're not familiar with the keyhole hanging point, you'll see it pictured here.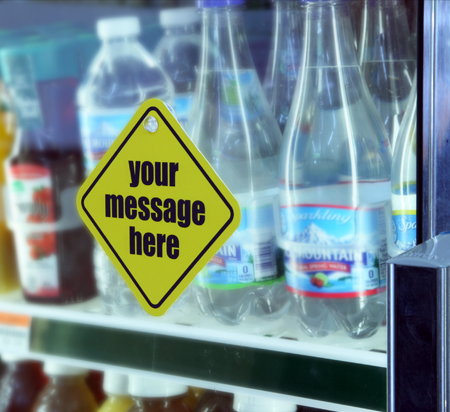 And here you'll see the result of the purist approach: a hole in your printed piece, a Popco suction cup with a mushroom head and, voila, you've hung your sign.
We could go on all day about our other options... tacks that pierce signs and adhere to the suction cup; hooks from which you can hang signs, even metal screws for heavy-duty applications. If we've peaked you interest, you can learn a great deal more by perusing our suction cup family, just click here. Or, if you'd prefer, give us a call (800-557-6726). There are a bunch of suction-cup nerds just waiting to tell all about our products.
Related Products and Categories
---
Thursday September 10, 2020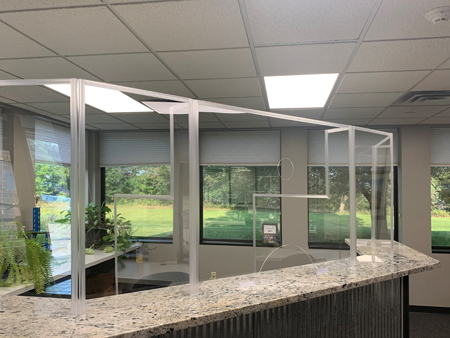 Forgive us if we keep posting about the elephant in the room. The elephant being, of course, the pandemic and its toll on businesses and individuals. It's not our intention to add to the glut of bad news. Instead, it's our hope to offer solutions and to contribute practical solutions to some of the challenges facing businesses in this time.
One such challenge is the installation of Covid shields. Popco has developed a number of new products that make this task easy and cost effective. Our new products eliminate the need for drilling or gluing to mount shields to counters. They also allow for great flexibility in adapting a shield to any space. Best of all, they are cost-effective, particularly when compared to heat-bent plexiglass shields or shields assembled with metal hardware.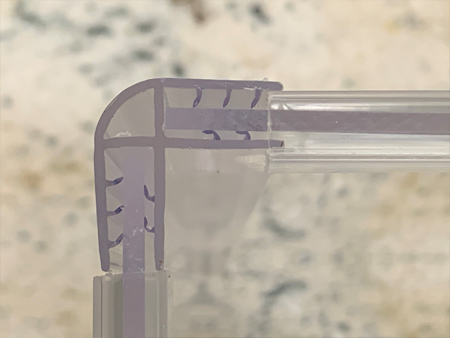 The first piece we now offer is a simple 90 degree corner former. Many, if not most, counter mounted Covid shields require this type of right angle.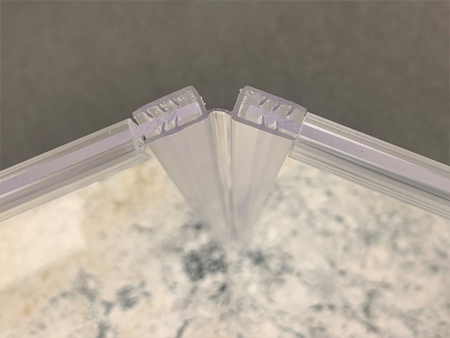 For unusually shaped counters, we offer a flexible joinery piece. This new product allows Covid shields to be easily adapted to counter angles other than 90 degrees.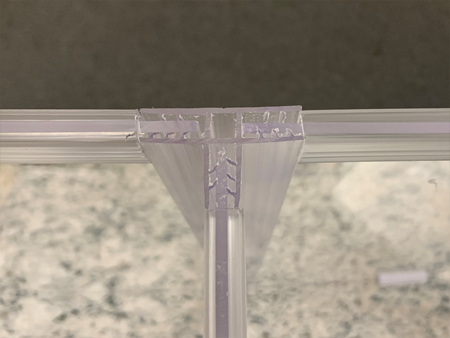 In some cases, Covid shields may need to separate mutliple customers as they are served at long counters. For this, we've developed the t-shaped joinery piece shown above. Currently, we are not stocking this piece, instead we run this to order with a lead time of about ten business days and with minimum order requirements.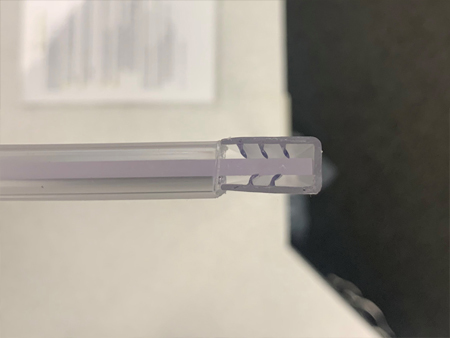 The last product in this new line up is an edge cap. This covers any sharp edges that may exist on cut plexiglass. It also creates a pleasing visual, making cut plexi sheets appear fully framed.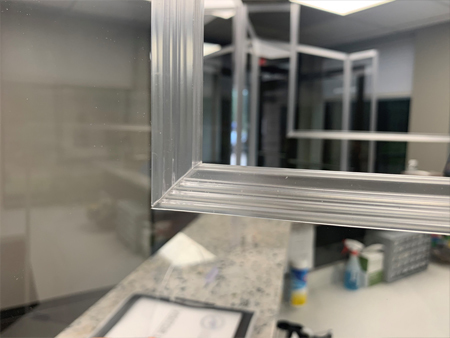 All of these new products are made from clear PVC. This means the material can be easily cut to the dimensions of your Covid shield. Miter cutting is possible and can create a highly finished look as shown above. Unfortunately, Popco does not offer miter-cutting services. If this type of cut is required for your installation, purchasing edge cap pieces a bit longer than needed will give you the material dimension you need to create your own miter cuts.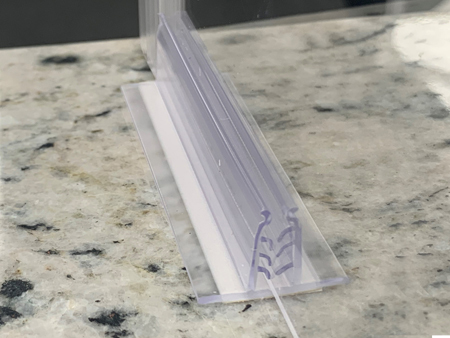 Once a Covid shield has been assembled using your plexiglass and Popco's joinery pieces, the shield can simply rest on your counter and be made stable using our t-shaped sign bases. Depending on the shape of the shield, the removable adhesive on the bottom of the sign base may, or may not be needed. What is certain is that no drilling or other damage is required on your counters. Instead, you'll have a repositionable and attractive shield all for a very attractive price.
If your business requires a Covid shield, please call Popco. One of our sales representatives can assist you with details on our new products that are perfect for this use.
Related Products and Categories
---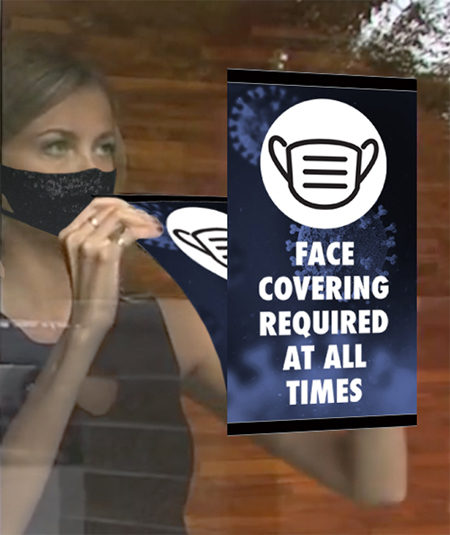 It's a changed landscape. For retail, hospitality, schools, government facilities; you name it, everyplace must account for new Covid protocols. The most obvious physical change we've all seen is the now-ubiquitous plexiglass shield that separates customer from service person. Then there is the signage: Masks Required, Practice Social Distancing, Etc., Etc.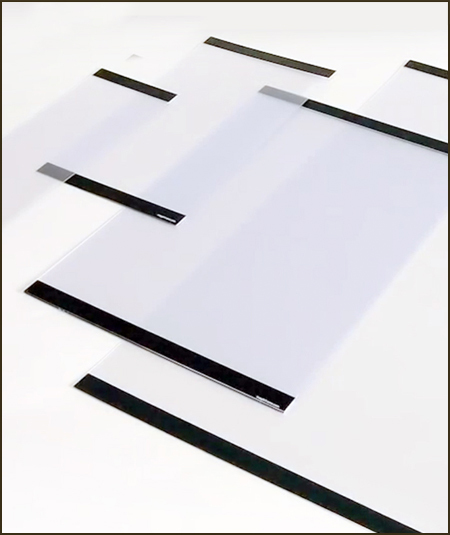 For many businesses and organizations, counter shields are real burden. They disrupt the physical space and they can cost a small fortune. In contrast, Popco's Magik Frames are non-disruptive, cost-effective and flexible. With Magik Frames, signs can be placed on doors, windows, walls or just about any surface. They are easily moved and the adhesion strips, unlike tape, will not damage any surface.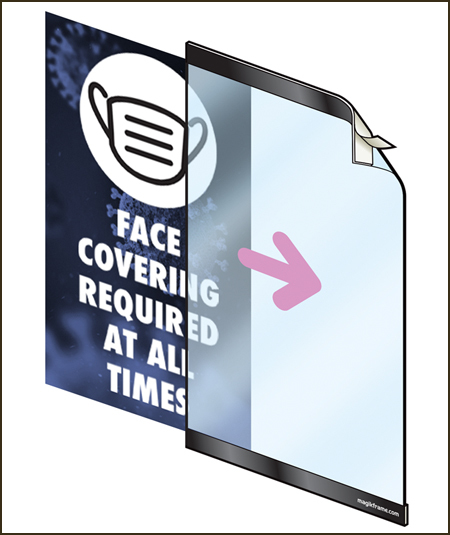 Using Magik Frames couldn't be easier: Clean the surface where your sign will be placed, remove the liners protecting the adhesion strips, mount the Magik Frame and insert your sign. Done! And when it's time to change signs, or change position, just peel off the Magik Frame and repeat the process. Magik Frames can be used over and over again. In fact, the adhesion strips can even be cleaned with soap and water if, in time, they accumulate a little dust and grit. If new protocols and expenses are a burden to your business, we think you'll find Magik Frames a welcome respite in a tough time.
Related Products and Categories
---