Popco's TOB series literature boxes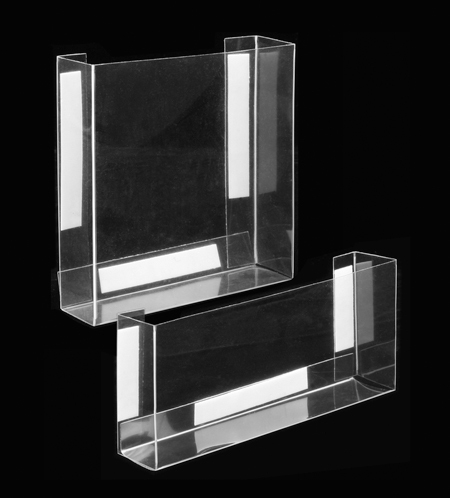 In the past year Popco experienced a happy uptick in sales of our TOB literature boxes. These economical and versatile boxes are made from clear PVC and feature fold-back mounting tabs with foam tape strips. The boxes ship flat and fold into position along scored impressions. The tape tabs allow the boxes to be mounted to displays or signs so that they can accept take-away literature pieces.
Our most popular sizes are in stock and ready for immediate shipment. To view these boxes, click here. Many more size options are available as custom runs from our existing dies. To view the run-to-order boxes, click here. If you can't find a size that's right for your project, give us a call, we can quote a box made specifically to your specifications.
Related Products and Categories