Popco's new suction cup & sign holder combination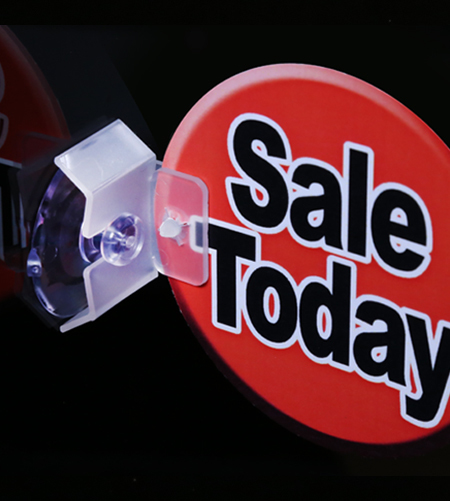 Building of the success of our suction cups with mirror clips and suction cups with flag clips, Popco is introducing a new combination of suction cups with slide-on flag clips.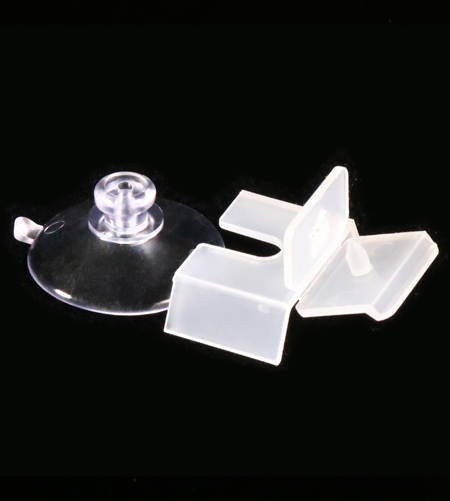 These parts are sold pre-bagged in batches of 100 suction cups and 100 flag clips. The two parts simply slide together and the "flex-hinged" flag clip closes to hold small signs.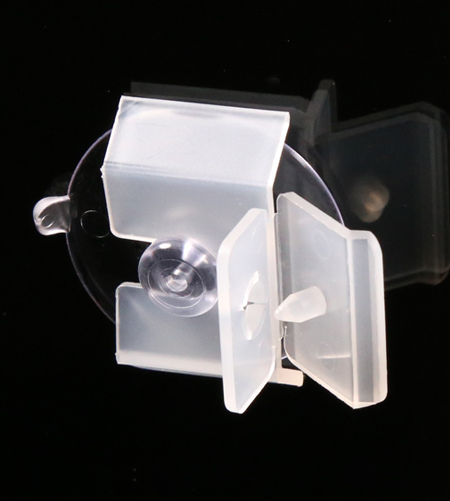 A small tab on the flag clip "pierces" light-weight sign stock, then locks into place against the flag clip's "back board." Once affixed in the flag clip, a sign can be stuck to non-porous surfaces using Popco's 1-3/16" suction cup.
Click here for information of this simple, cost-effective combination of parts.
Related Products and Categories