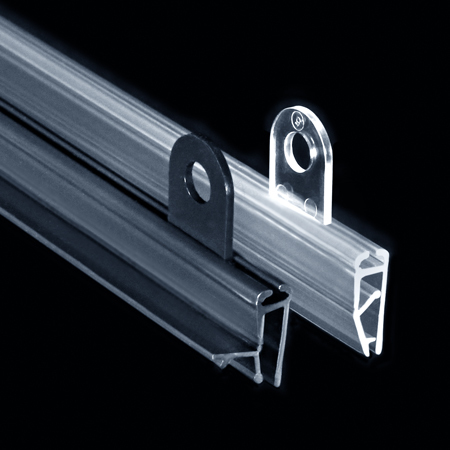 Popco's Mini SNAPRAIL™ is a new variation on our patented, classic SNAPRAIL.™ Classic SPR and SPZ styles of SNAPRAIL™ (sometimes referred to as gotcha strips) have been used to hang large and small posters by our customers for more than 20 years. Now, we've taken this proven design and miniaturized it for use with small, lightweight signs.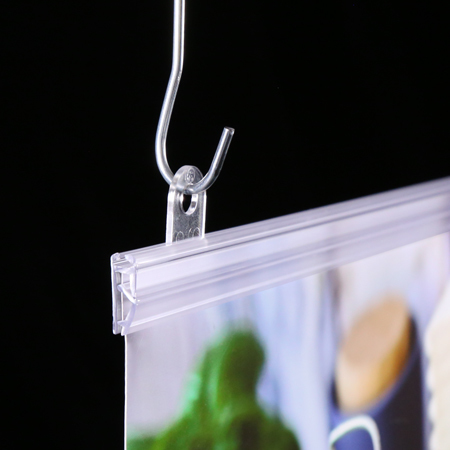 The Mini SNAPRAIL™ features a discrete profile, covering less of the printed surface of posters and light banners. Mini SNAPRAIL™ in clear allows poster graphics to show through. In black, the Mini SNAPRAIL™ serves as an attractive border at the top and bottom of posters. Just like our classic SNAPRAIL,™ the Mini SNAPRAIL™ accepts banner clips which create hanging points on the top rail.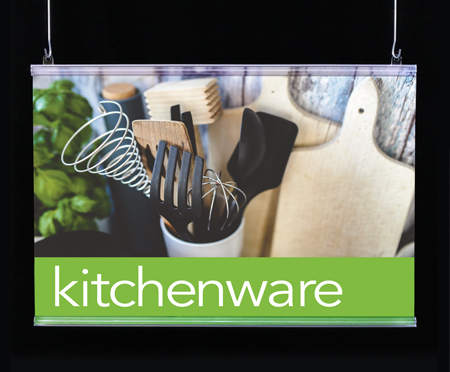 Mini SNAPRAIL™ is also a cost-effective alternative to poster tinning (a binding technique often used for calendars). However, unlike tinning, the Mini SNAPRAIL™ is reusable making it more versitile and adding to its value. The Mini SNAPRAIL™ is available in six stock lengths in either clear or black PVC. Custom lengths are also available, as are custom colors in large-quantity runs. For details on this great new product, click here.
Related Products and Categories
---