Popco's new superail hangs posters, banners and Covid shields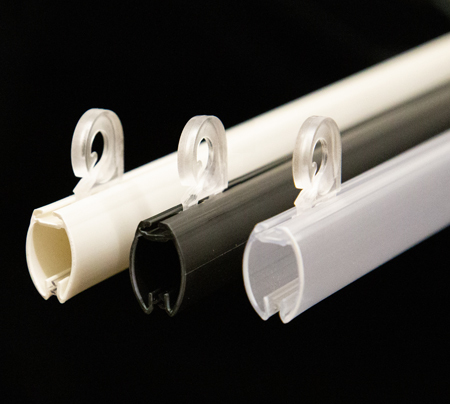 Popco's SR2 series Superail is an economical and versatile poster hanging rail that is now available in white, black and clear.
The oval profile of the Superail naturally presses in at the bottom of the rail, holding stock in place. The finned "grips" on the inside of the rail accommodate thin and thick stock; from .020" to .080." Banner clips slide into the top track on the Superail to create hanging points.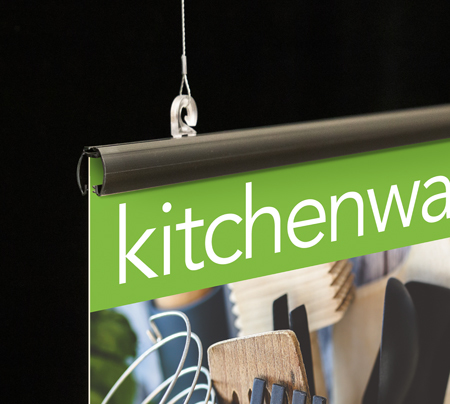 In addition to hanging posters, the Superail will grip clear PVC, RPET and similar materials for installing ceiling-hung Covid shields. This economical approach makes modifications to counter surfaces unnecessary and allows for easy positioning of shields over counters. For short or long term use, Popco's Superail is an easy and inexpensive way for retail spaces to prepare for reopening.
Related Products and Categories