Popco's smoke & mirrors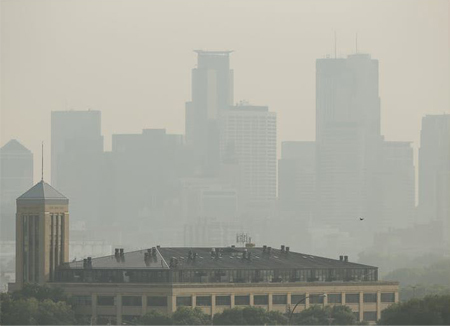 photo by Jeff Wheeler courtesy of the Minneapolis Star Tribune
A hazy hello from Popco. Canadian wildfires have blanketed our Twin Cities in smoke which is both strangely beautiful (at night the moon glows orange) and apocalyptic (the fires are hundreds of miles away and yet the smoke obscures our skyline).
On a far lighter note, comically inspired by all this smoke, we decided to devote our new blog post to mirrors — specifically, mirror clips.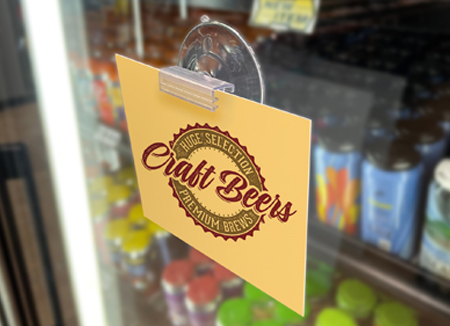 Mirror clips, in Popco parlance, are sign gripping clips that slide snuggly over the top caps of our suction cups. The mirror clip then becomes a super simple tool for presenting small signs. The benefits of this product are many: It is easily repositioned; it lasts for ages and can be reused many times over; it works on cooler doors, windows and non-porous surfaces like metal or tile.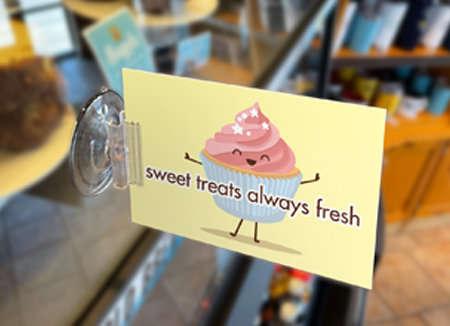 A companion product is the flag clip, which works in the same way as the mirror clip but holds signs at a right angle to the mounting surface – whereas the mirror clip holds signs flush to the mounting surface. Mirror or flag, smoky or clear, if you have coolers, windows or other surfaces waiting for marketing materials, then these Popco products are right up your alley.
Related Products and Categories