At Popco, we're very proud that our president, Elihu Wear, has been honored by Fortune Magazine in their December 2022/January 2023 issue. Elihu appears in the Magazine's Marquis Who's Who feature — a spotlight on America's top professionals. Here's what Fortune had to say about Elihu's life and achievements: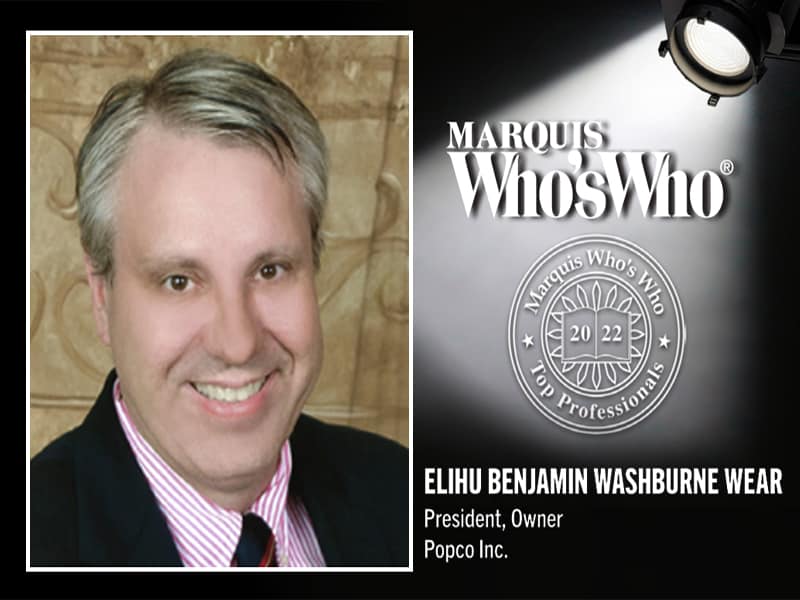 Supported by decades of experience. Elihu Benjamin Washburne Wear has found success as the president and owner of Popco Inc., a point-of-purchase display parts manufacturer and distributor on behalf of creative agencies and print shops. Having previously served as the co-owner of the family-owned company from 1994 to 2019, he garnered a wealth of expertise in warehouse management. Notably, Mr. Wear is a descendant of Algernon Sidney Washburn, who organized the First National Bank of Hallowell. Looking ahead, he aspires to expand the scope of company operations and attain $4 million in annual revenue.
To read more, see the December 2022 / January 2023 issue of Fortune, featuring Jerome Powell on the cover.