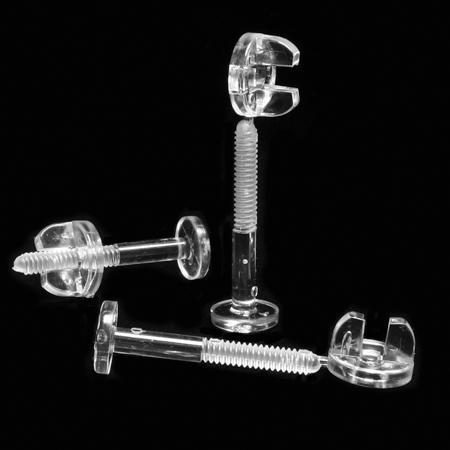 Popco's limited quantity of 1.5", course-thread ,Viking Hat Screws is now on sale for $16.00 per 1000 (just $0.016 per part in case lots of 6000 pieces). As a comparison, our standard 1.5" Viking Hat Screw sells for more than twice this cost.
This polycarbonate screw binds materials from .7" to 1.33" and is very similar to our standard screw except that the gripping rings are more widely spaced (course thread).
This offer is good only while supplies last and is available by phone only. Call Popco at 800-557-6726 for more information or to place an order.
Related Products and Categories
---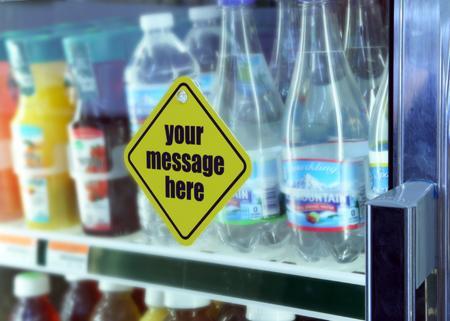 Responding to customer's requests, Popco now offers a small suction cup with a mushroom head. This product, often referred to as the "baby-on-board" sized suction cup, is designed to hold small signs to cooler doors and windows. The suction cup's cap, or mushroom head, is meant to pass through 1/4" pre-drilled or punched holes on a sign. The sign then hangs from suction cup's cap; no hook or tack is required.
Popco has created a new tool for this product and is running stock at our plant here in the US. The item number for this new product is SCM-81, and it is in stock now and ready for immediate shipment. To learn more about this new 7/8" diameter mini suction cup, or to place an order, click here.
Related Products and Categories
---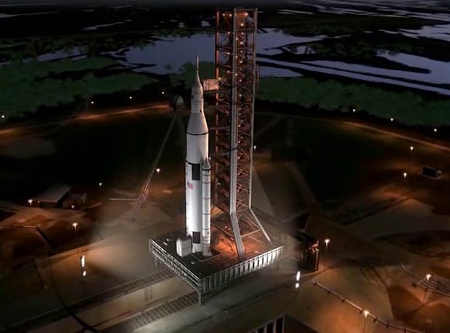 Welcome to the first installment of Popco's new blog and welcome to our new and, we believe, dramatically improved website.
With our new site, we aim to make it easy for customers to find, learn about, and purchase Popco's products. We also hope to better communicate our policies and to describe our offerings for custom products. Perhaps most importantly, we hope to begin a dialog with customers; to address their needs and to share some unusual merchandising solutions we have come up with as part of our custom work.
Future posts will focus on the issues faced by retailers and how Popco's solutions can help. We will examine some unique approaches to POP installations that our customers have shared with us and we will share our own ideas about POP merchandising.
We hope you'll find our new web site enlightening and easy to use. Please share your views with us. Our contact us form is a great way to send us your message. To use our contact us form, click here.
Related Products and Categories
---