discounted wire hooks
Wire hooks, double C-hooks, ceiling display hooks; whatever you call them, they are indispensable when it comes to hanging signs. These simple parts are easy to install, easy to reposition, super strong and attractive. To top it off, they are relatively indestructible and can be used over and over.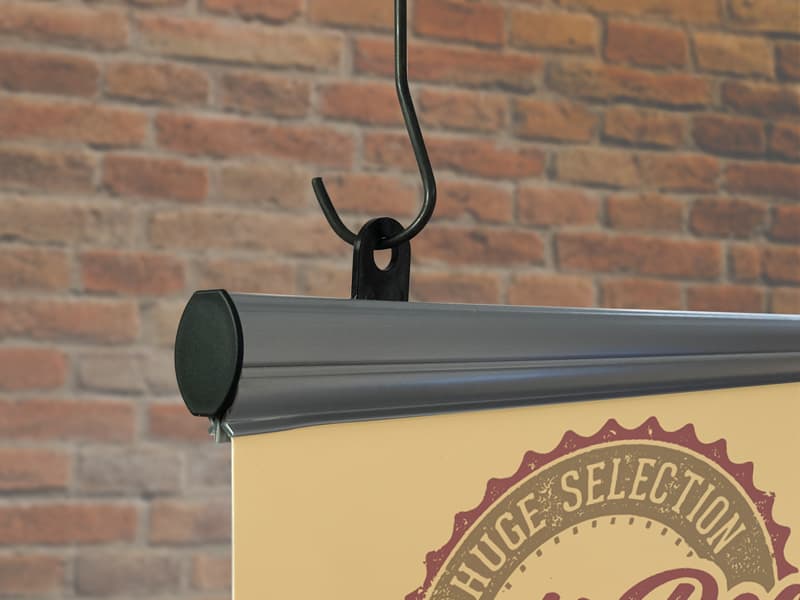 hang from ceiling grids
Popco's wire hooks work in tandem with a number of hanging-hardware products. One such product is the ceiling twist loop. This product locks in place on drop-ceiling grids, creating an attractive and super strong connection point.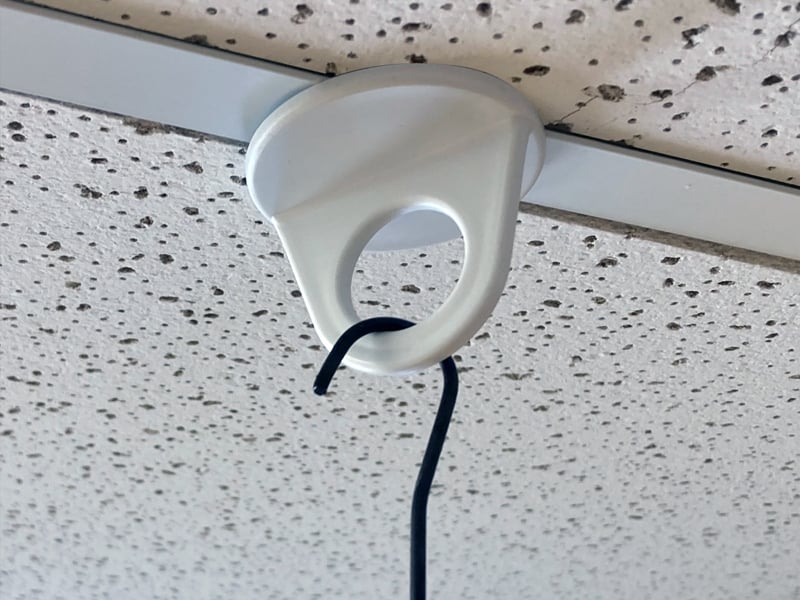 hang with adhesive discs
If a sign's position does not sync up with a ceiling grid, Popco's adhesive-backed hanging disc allows for placement wherever you'd like and, like the twist loop, the adhesive disc works perfectly with wire hooks.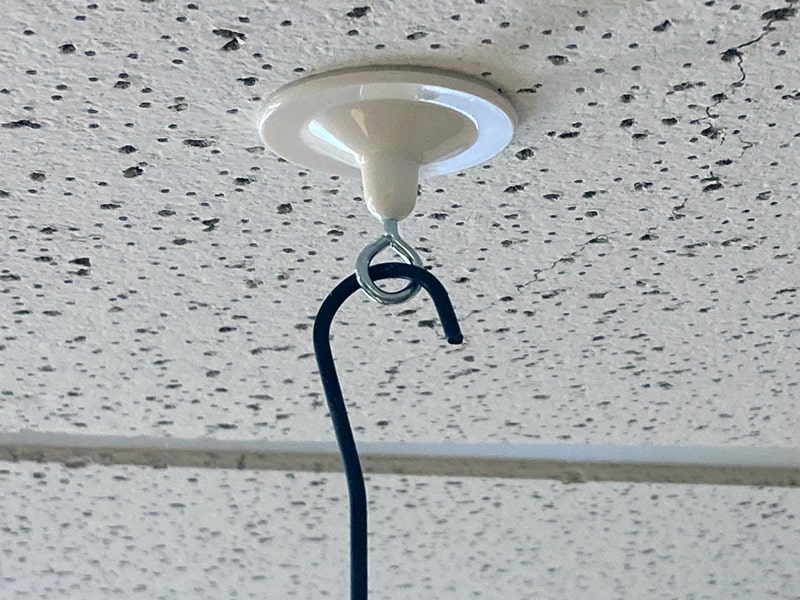 magnetic hanging
Yet another connection option is Popco's magnetic hanging disc. With this part, any metal surface becomes a sign-hanging point and the wire hooks complete the task. All of Popco's hanging hardware can be had for reasonable prices and our black wire hooks are now on sale at shockingly low prices. Contact Popco and capitalize on these great parts and the great deals on the black wire hooks. Hurry, stock is limited and won't last long.