Popco's Poster hanging kits (stock and custom)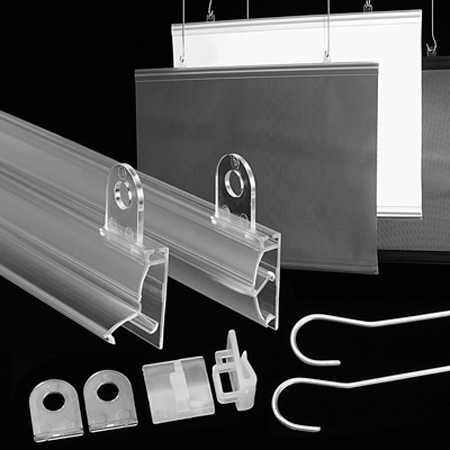 Popco makes it easy to hang posters and banners; not just with our components ordered a la carte, but also with our pre-assembled poster hanging kits. We offer three stock kit styles: two for poster hanging from ceilings and one for poster hanging in windows. Each kit is available with our SNAPRAILS™ in a variety of lengths.
We can also prepare kits specific to your project. You can choose the length of your SNAPRAILS™ and the quantity and variety of the components that you'd like kitted.
For details on a custom kit, contact Popco by phone: 800-557-6726. Or, use our contact-us form or email link, click here.
For more information on our stock kits, click here.
Related Products and Categories