Wednesday September 10, 2014
See Popco at the Shopper Marketing Conference and Expo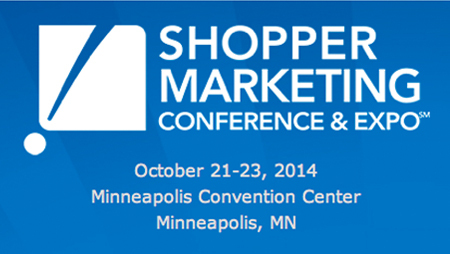 This year, the Shopper Marketing Expo, the world's largest gathering of shopper and retail marketing professionals, is taking place at the Minneapolis Convention Center. Popco will be among the 125 exhibitors at the show and we will be unveiling a number of new products.
Some of the items featured at the show will be Popco's new stock lengths of SNAPRAIL™, our poster and banner hanging system. Several new styles of suction cups and new sign-hanging hardware will be featured as well.
Stop by and see us at booth #140 on Wednesday, Oct. 22 and Thursday, Oct. 23. Our booth is located in the upper right side of hall A, near Shelfbucks Café.
To view a map of the show floor, visit the official show website. Under the EXPO menu, choose EXHIBIT HALL FLOORPLAN for a printable PDF. Here's a link to the show's website: click here.
Related Products and Categories