Popco partners with ProAct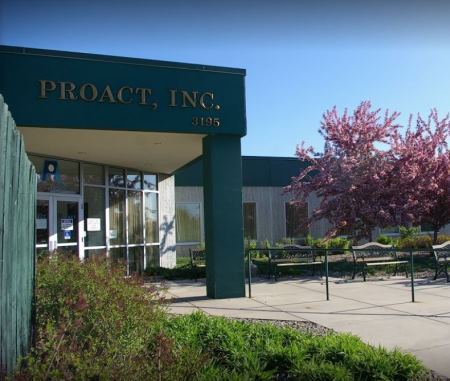 ProAct is an organization, based in Eagan, Minnesota, that serves people with disabilities and other barriers to employment and community inclusion. In addition to life training and transportation services, ProAct connects employers from the Twin Cities area, southern Minnesota and western Wisconsin with quality employees.
ProAct also offers businesses like Popco assembly, packaging and light manufacturing services. Since 2011, Popco has relied on ProAct for hand assembly of a number of our products such as our suction cups with hooks, flag clips and mirror clips.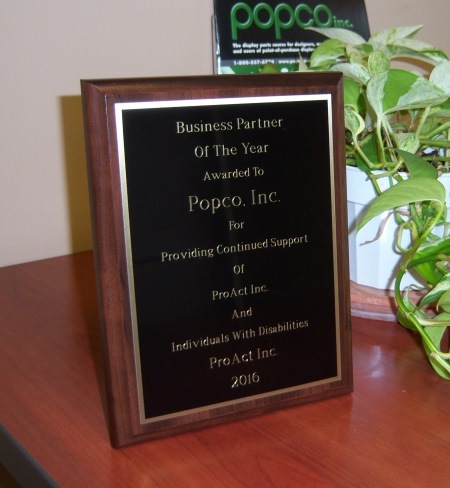 Recently, ProAct honored Popco with the Business Partner of the Year award. In the words of Dave Cavalier, ProAct's Director of Production Services, this award is "...given only when a customer and ProAct have formed an extraordinary business connection." – "The assembly and packaging jobs from Popco have provided many hundreds of hours of work for our clients."
Since we have enormous respect for ProAct, we are deeply honored by this. We have every intention of continuing our relationship with ProAct and spreading the word of ProAct's marvelous mission.
Related Products and Categories