Popco's SGIA sample kits

The Specialty Graphics Imaging Association (SGIA) Expo is right around the corner and we're geared up for a great show and a great time in Las Vegas.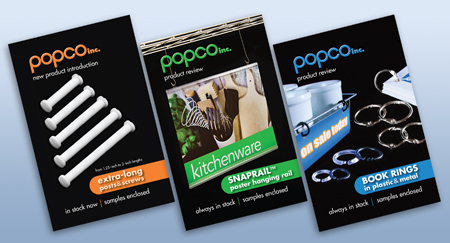 Among the things that we'll have at the show are our new product sample kits. Printed booklets with product details and pricing accompany the sample pieces and we've chosen some of our new products and some of our big sellers for distribution at the show. Stop by booth #2792, and find out what's new with Popco. We're eager to show you our offerings and set you up with some sample kits.
SGIA is happening between October 18 – 20 in Las Vegas. For details, click here.
Related Products and Categories