Popco's SGIA follow up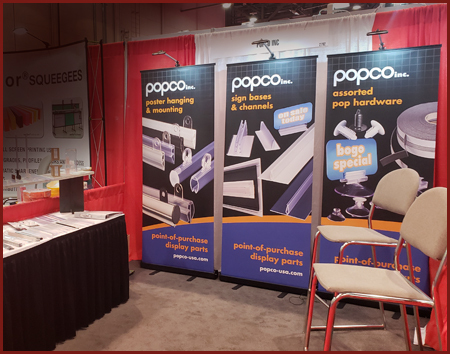 Thanks to everyone who stopped by our booth at the SGIA Expo in Las Vegas. We had a great time showcasing our products to new visitors and a few old, familiar customers.
We're very pleased that our sample kits were well received. For those of you who stopped by to see us and didn't pick up sample kits, or for those of you who couldn't attend the expo, please give us a call. We've got plenty of kits ready to mail and lots to tell you about new products we're on the cusp of introducing.
Related Products and Categories