Wednesday November 6, 2019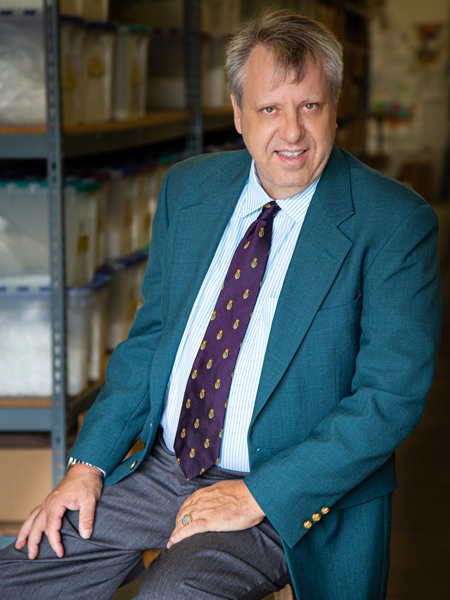 Beginning in November of this year, Elihu (Hugh) Wear has assumed full ownership and the position of President of Popco. Elihu is uniquely qualified for this role since he draws on 25 years of experience working at Popco, and ten years as a co-owner.

Popco was founded by Elihu's father, Phil, in 1979. Initially Popco was a small operation focused on vacuum-formed trays and small-sign holders. In the thirty years that Phil led the company, Popco rose from modest beginnings to a full-fledged P-O-P powerhouse featuring many proprietary products; including an extensive line of suction cups that have sold in the tens of millions and the patented SNAPRAIL™ sign hanging system which became an industry standard.

In 1987, Elihu graduated from UW Stout in Menomonie, Wisconsin with a major in Hotel and Restaurant Management. Then, in 1990, he completed his studies at the Academy of Accountancy in St. Louis Park, Minnesota.

His expertise in the hospitality industry, and his stints as a customer service representative with JC Penny's and Fingerhut, inform Hugh in his day-to-day dealings with Popco customers, vendors and staff. And, in his early years at Popco, Elihu's accounting training was invaluable as Popco upgraded the company's billing and records-keeping system.

As president of Popco, Elihu is aggressively expanding Popco's marketing efforts, hiring new staff and committed to growing Popco's presence in the competitive point-of-purchase industry. Now is an exciting time of growth and modernization at Popco, and Elihu and the staff are eager to move forward to better serve existing customers and add new customers to the Popco roster.
Related Products and Categories
---