Popco expands shipping options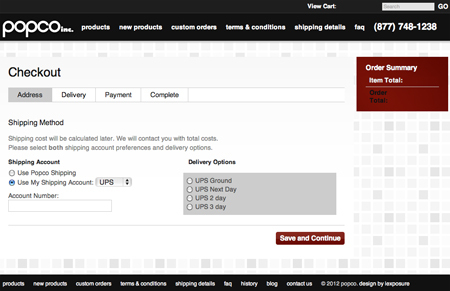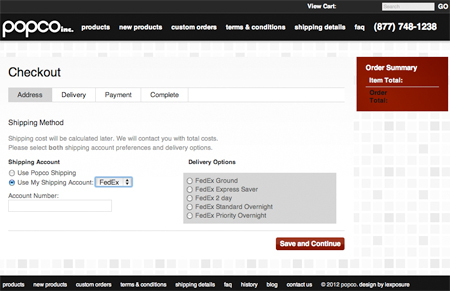 Responding to customer's requests, we've updated our website to allow customers to ship using their UPS or FedEx accounts. Now, when completing an order, shoppers can choose to "Use My Shipping Account," select either UPS or FedEx, enter their account number and choose from a full list of UPS and FedEx shipping options.
For orders shipped in this manner, there is no additional billing for the shipping. However, Popco does charge a $4.00 fee for FedEx ground shipments. This is because we do not have a daily FedEx pickup at our distribution warehouse. Instead, our warehouse staff drops your package at a FedEx facility incurring the $4.00 fee.
For more information on this fee, and other shipping requirements, click here.
Related Products and Categories