Popco's new SR2 super rail and BRC-5 banner clip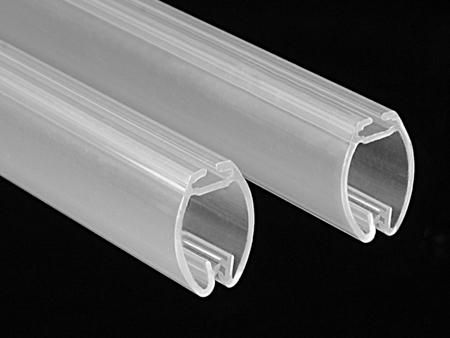 Popco has completed tooling for a new poster spine which will accept thicker stock than any of our other SNAPRAILS™ or banner rails. Our new part, the SR2 series super rail, is an oval-shaped profile with flexible, internal gripper fins.
This is a similar design to our discontinued SBR series super rail, but improved in a number of ways. First, the thickness of the new hanging rail has been decreased. This makes the part lighter and less expensive without compromising its strength. Next, a wider opening at the bottom of the rail accepts thick stock, but the flexible gripper fins allow the new rail to tightly grip thinner stock as well. Finally, the SR2 will accept the same end caps that serve our NX SNAPRAIL™; the end caps tab into the SR2 for a nice, finished look.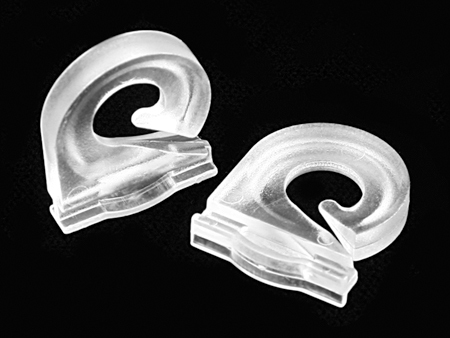 Another new Popco product is the BRC-5 universal banner clip. This clip is meant to be used with the SR2 series super rail and it also fits our SNAPRAIL™ and NX SNAPRAIL. The BRC-5 is made from tough, clear polycarbonate and it creates a hanging point which is ideal for use with wire hooks, jetwires, s-hooks and jack chain, and steel looped cable.
For more information on the new SR2 poster spine, click here, and for more information of the BRC-5 universal banner clip, click here.
Related Products and Categories