Popco's modified, adhesive-backed snap rail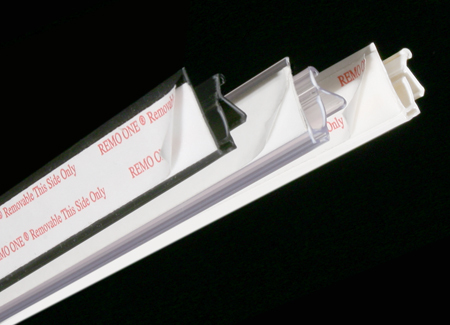 Though they are designed for hanging posters and banners from ceilings, Popco's snaprails can also be used to mount signs to walls. To do this, the snaprail can be modified with foam tape applied to the back. For small quantities, we can hand apply the tape, and for large quantities, the tape is applied to the snaprail as part of a custom run.
Both permanent and removable foam tape is available and either tape can be applied to the SPR and SPZ series snaprail. In addition to taping, the snaprail can also be cut to your required dimension. Contact Popco for a quote and add wall-mounted snaprails to your arsenal of ideas for POP displays.
Related Products and Categories