Popco's attention-getting 3-sided mobile mount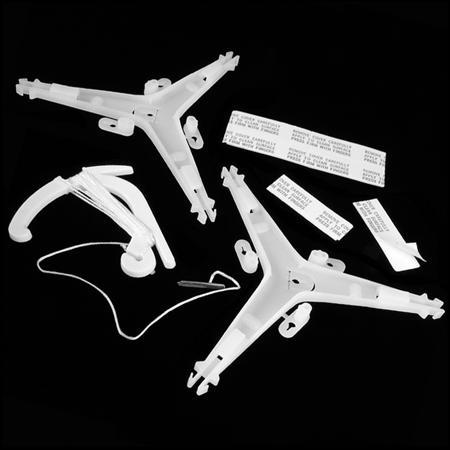 Mobiles are terrific for attracting attention to new a new products or promotions, and Popco has a couple of great products for creating mobiles. The focus of this post is our 3-sided mobile mount. With this part we've prepared a kit that, along with your printed material, includes everything needed to assemble and hang a three-sided mobile:
- two tri-spoke center pieces create the structural support for the mobile
- foam tape tabs adhere your printed panels together
- a c-hook with string connects the top center piece to the ceiling
- printed instructions make set-up in the field easy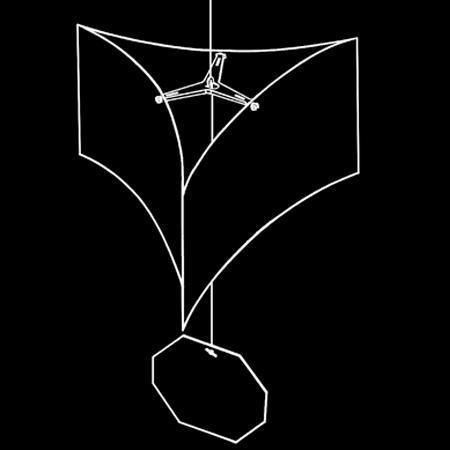 Our 3-sided mobile mount kit is delivered in a heat-sealed polybag which is easily combined with your printed panels and can ship flat. Barbed string or other hanging products can be added to hang additional panels below the main tri-panel mobile, as shown in the illustration above. Contact Popco for more details or, to place an order for the molded 3-sided mobile mount, click here.
Related Products and Categories