Popco suction cups with screws for wall-mount applications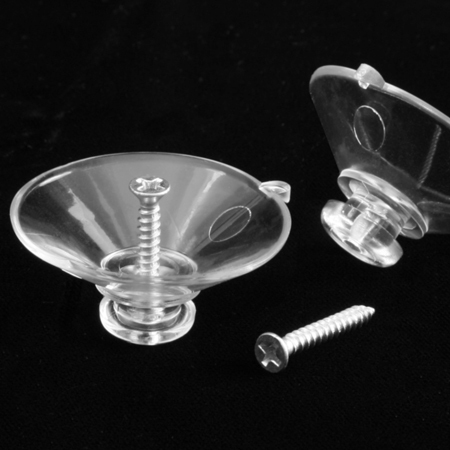 Recently a customer had Popco prepare our suction cups in an unusual and clever way. As shown in the picture above, we inserted a 1-inch wood screw into the suction cups from the bottom up. The customer then used the screw to attach the cup to a wooden surface, with the stem of the cup meeting the wood and bottom of the cup facing out (see the illustration below).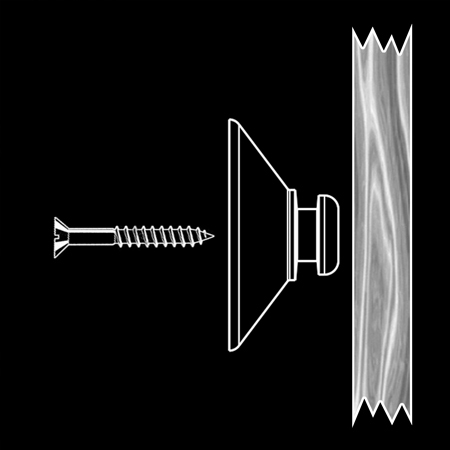 When fully inserted, the flared head of the wood screw created the air seal needed to allow the cup to work and the customer was then able to attach a plexiglass piece to the cup's base. In other words, the suction cups, affixed with a screw, worked on a wooden surface, something we didn't imagine was possible. The suction cup stem doubled as a stand-off for our customer's display and the customer was able to easily change out their plexiglass signage. Clever indeed! We are grateful to the customer for bringing to our attention this unique use for our suction cups.
Related Products and Categories