More on Popco's mobiles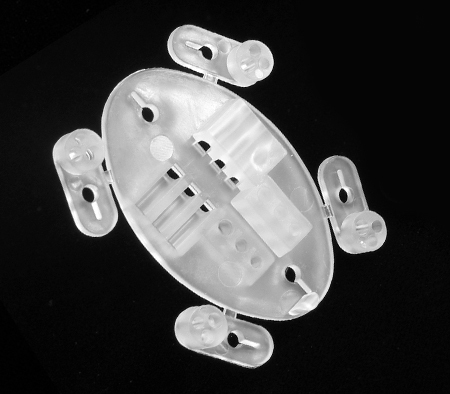 For complex, multi-panel mobiles, Popco has developed the "mobile turtle." The turtle is a molded-plastic center-piece that is used in combination with our mobile wires and barbed string.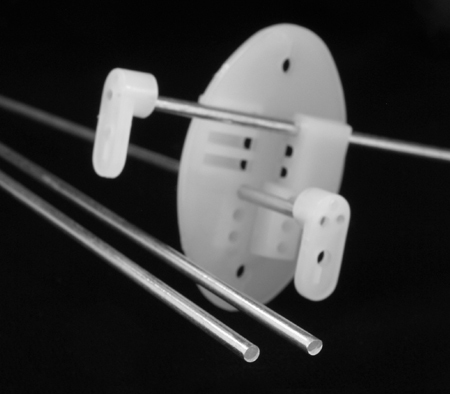 The turtle includes a number of openings through which mobile wires pass. End-cap pieces, which easily snap off of the turtle, are placed over the ends of the wires. When combined with barbed string, the end-cap pieces connect the wires to the mobile's printed panels.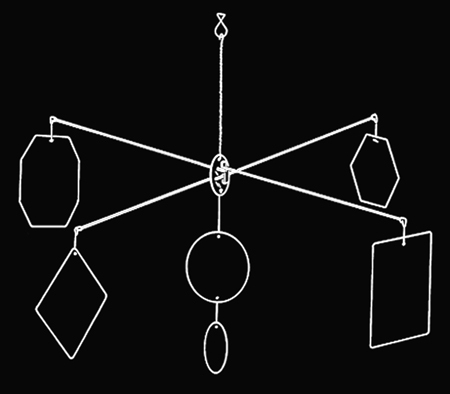 Unlike the 3-sided mobile mount, we have not kitted the mobile turtle with other display parts. This is because customer's choices of barbed string lengths and ceiling connection options are too varied. Instead, we offer the mobile turtle a la carte and advise customers on hanging options such as the c-hook with string, the squeeze-clip with string or the ceiling twist-clip with string. Visit our web section devoted to hanging hardware for details on these parts and to choose your length of barbed string.
Related Products and Categories