Wednesday December 10, 2014
Popco's push-lock screws in the service of art
Since Popco specializes in point-of-purchase display parts, our products are typically used in retail settings. However, much to our delight, our customers occasionally have less commercial and more purely artistic uses for our products. There is no better example of this than a recent project undertaken by The Principals.
The Brooklyn-based Principals is a creative team that includes an architect, and industrial designer and a master craftsman. Their product designs, architectural environments and sensor-driven robotic installations have been featured in architectural and design journals around the world.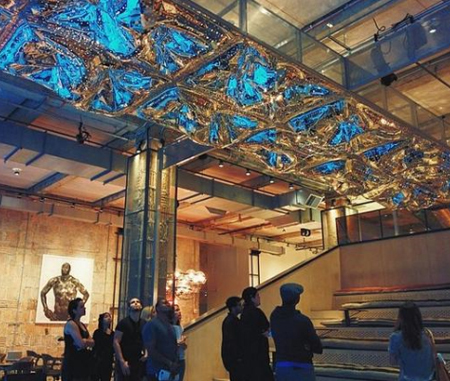 Popco's products played a small role in a recent project by the Principals entitled Ancient Chaos. Ancient Chaos, a site-specific installation in lower Manhattan, included a series of articulating, ceiling-mounted panels made of Mylar squares affixed together using Popco's push-lock screws. The squares formed a shimmering quilt, shown above, which was mechanically controlled to interact with an original piece of music composed and performed by Devonte Hynes.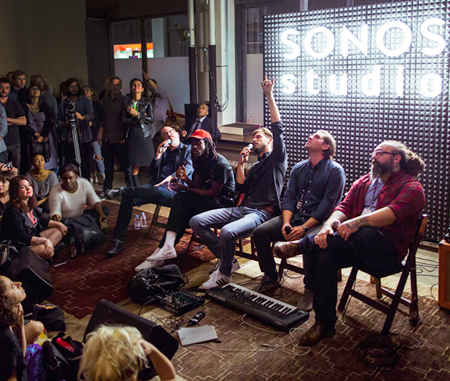 Devonte, a London-based musician who is also known as Blood Orange, is pictured above wearing the red cap. Seated to his right are members of the Principals, and below is a shot of Devonte performing Ancient Chaos.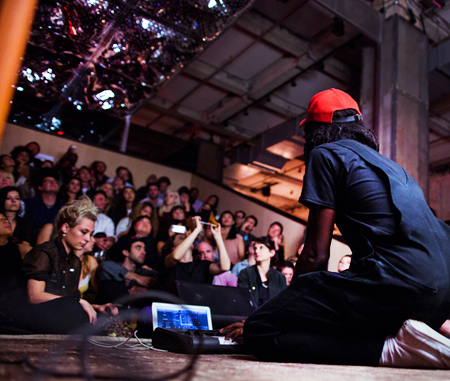 Though Popco's contribution was slight, we are proud and excited to have been a part of this project. Below is a link to an Ancient Chaos video and roughly 36 seconds into the video, you'll see Popco's push-lock screws being used to assemble the Mylar squares.
Related Products and Categories