Thursday February 12, 2015
Popco's PT-3 poster rail gets artisanal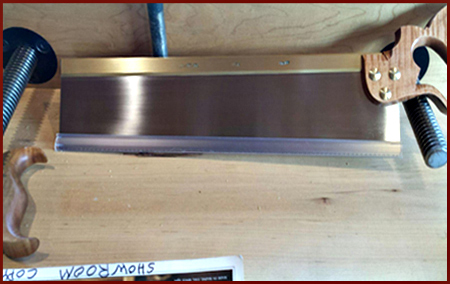 A Popco customer recently sent us a photo that, when circulated around our offices, brought forth a chorus of oohs and aahs. This is because many of us at Popco are old enough to appreciate a classic craftsmanship that predates the digital age. Shown in the photo is a gorgeous hand saw made by Lie-Nielsen Toolworks® and protecting its blade is a strip of Popco's PT-3 poster rail.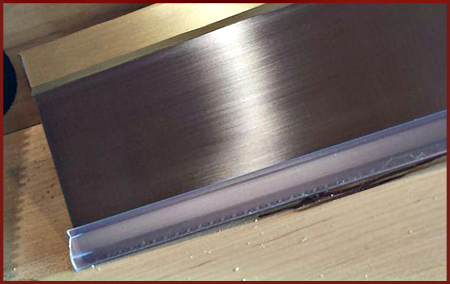 The PT-3 was designed as cost-effective rail for hanging lightweight signs, not as a tool guard. That said, the PT-3 seems perfect for Lie-Nielsen's use. We are very pleased that our humble PT-3 has been used in this way and we're flattered to be associated, even if just in a very small way, with a beautiful product like the Lie-Nielsen Toolworks® saw.
For details on the PT-3 poster rail, click here, and for a dose of oohs and ahhs, visit Lie-Nielsen's web site.
Related Products and Categories