Popco wraps up another great trade show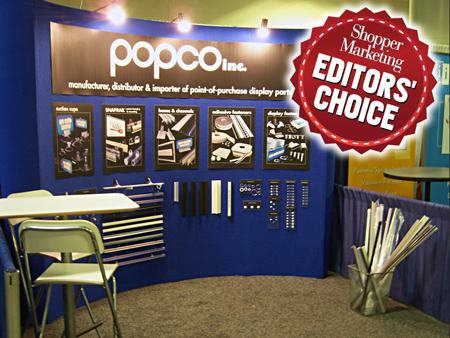 The 2015 Shopper Marketing Expo has come and gone and it turned out to be another great year for Popco. We are pleased and honored to have been chosen one of the Editors' Choice exhibitors for the second year running.
As featured in the Show guide, the Editors' Choice is described as follows:
"Pay special attention to the companies that have been designated as 'Editors' Choice.' These firms have been selected by the editors of Shopper Marketing magazine as 'must see' exhibits because of their fresh approach or a unique innovation worthy of special attention."
We couldn't have said it better ourselves! Revisit our blog in the coming months for posts that follow up on these fresh approaches and unique innovations that so impressed the Shopper Marketing editors.
Related Products and Categories