Popco's products support another project by the Principals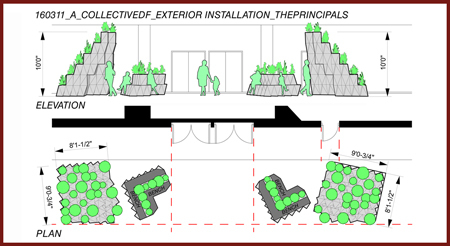 Popco is excited to be a part of another project by The Principals. The Brooklyn-based Principals are an experimental design studio, focused on the connections between architecture, fabrication and industrial design. In 2014, Popco's products played a small role in a Principal's project entitled Ancient Chaos. Details on that project can be found in our blog post from December of 2014.
Now, The Principals are participating in Collective DF, a prestigious design fair held annually in New York City. For this year's event, The Principals are submitting a coroplast structure, the panels of which are bound together using Popco's push-lock screws. The structure, a site-specific installation entitled Glacial Drift, is part green wall and part gathering space.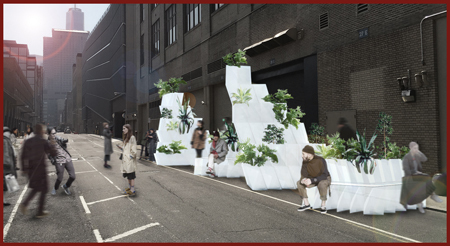 A digital rendering created by The Principals shows how the structure can serve as a place of respite from the bustling city and double as a beautiful and surprising piece of modern sculpture in what is normally a utilitarian area.
We'd like to congratulate The Principals for their involvement in Collective DF 2016 and thank them for trusting, once again, that Popco's products are right for their projects.
For more information on The Principals, click here.
Related Products and Categories