Tuesday November 15, 2016
More on Popco's custom cutting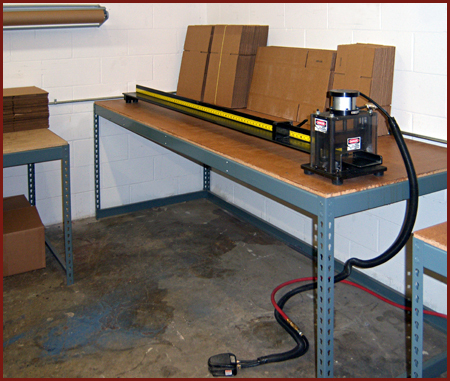 In our blog post from October 2014, we wrote about our cutting methods and devices. Briefly recapping that old post: Popco can cut sign-bases, SNAPRAIL™, poster rails and sign channels to customer's specifications. Our heavy sign-bases are saw cut, and SNAPRAILS™, poster rails and sign channels are cut on our guillotine custom cutter (shown).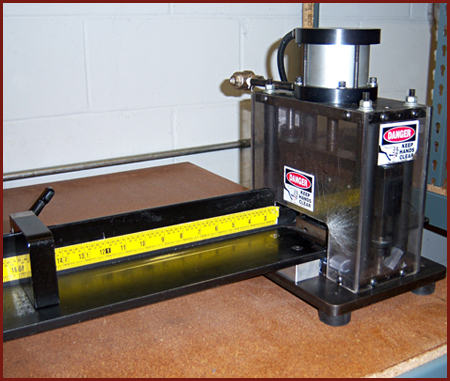 Custom cutting has become increasingly popular and this has resulted in some customer requests that we simply can't fulfill, namely the ability to attain very precise dimensions.

As you can see, the dimension gauge on our guillotine cutter is in inches. Some customers have requested cut dimensions in decimals that do not translate easily into inches. An example would be a recent request for pieces cut to the length 10.6525. The inch equivalent to this is roughly 10-21/32". What we can accept is requests in fractions that are no smaller than 1/16", and our tolerance is +/- 1/16".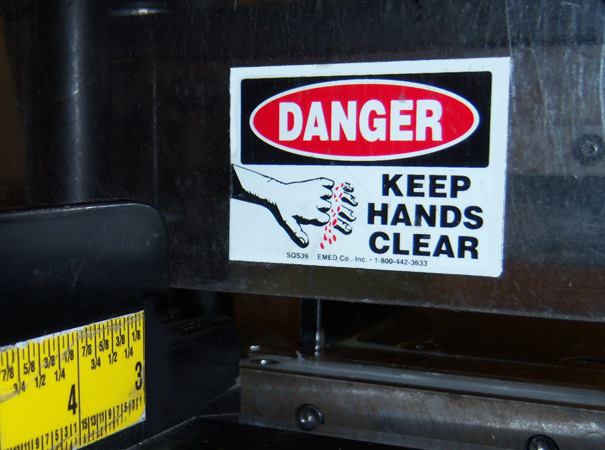 Another issue is that the protective guards on our guillotine cutter prevent us from cutting pieces shorter than three inches. Check out the gruesome safety label on the cutter guard (shown above). We've not had an accident yet and, so long as we don't attempt cuts shorter than 3-inches in-house, we hope to continue our sterling safety record.

Please call Popco for more information on custom cutting. Our sales representatives will tell you everything you need to know. For custom-cutting costs, check out our cutting-fee charts online. Here's the link.
Related Products and Categories