Popco's miter-cut frame sets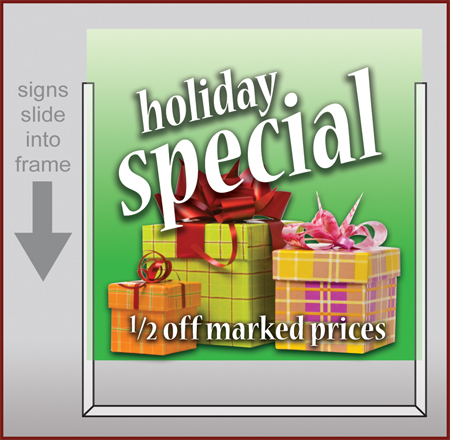 As a custom-order, Popco's sign channels can be miter-cut to create three-sided frames. Using the foam or film tape on the back of the channels, the frame can then be mounted to walls or displays creating a space for sign inserts.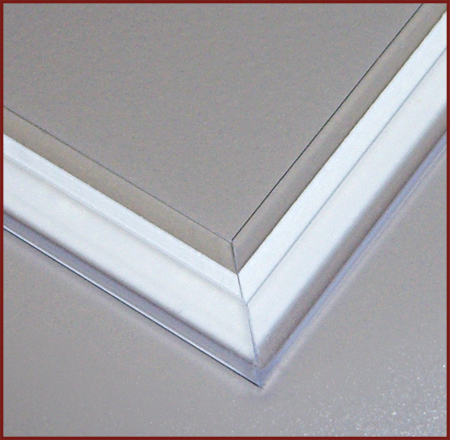 Popco has two methods of miter cutting, each with benefits and drawbacks. Our most sophisticated method is jig-cutting. We do this at our extrusion facility when we run channels specific to a project. The beauty of this method is the accuracy of the mitered joint. As shown in the photo above, there is little, if any "slop" where the two 45 degree angles meet. The downside to this method is that we can only offer jig cutting on rather large orders (runs of 2500 linear feet of material or greater).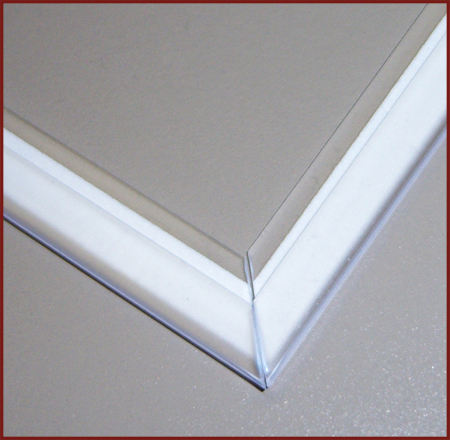 Another method of miter cutting is to drop-cut stock material. This means no special run is required and orders for small quantities are acceptable. Unfortunately, the accuracy of our drop-cut frame sets doesn't rival the jig-cut method. Still, for many usages, the drop-cut frames are accurate enough and their function is the same as the jig-cut frames.
Our miter cutting services are only offered on sign channels such as our SC-70 series channels. Unfortunately, extrusions like our foam board edge protector and SNAPRAILS™ are not well suited to miter cutting; we know, we tried. Also, all miter cutting jobs, both jig-cut and drop-cut, are custom order only and require extra lead time.
If custom frame sets are useful for your project or promotion, please contact Popco and a sales representative will prepare a quote for you.
Related Products and Categories