Tuesday February 14, 2017
Popco's binding post assembly tips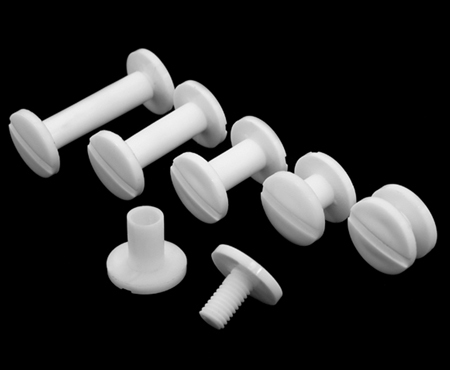 Among our most popular products are the push-lock post and screws. These two-piece parts are meant for rapid hand-assembly of displays and swatch books and are available in a variety of lengths, head sizes and colors.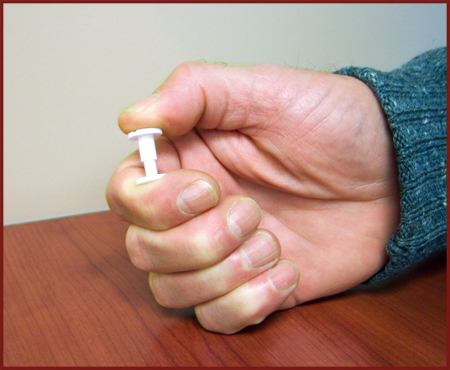 A primary feature of these parts is that they require no tools or threading to join together. Assembly is as simple as pressing the male and female parts together as shown above.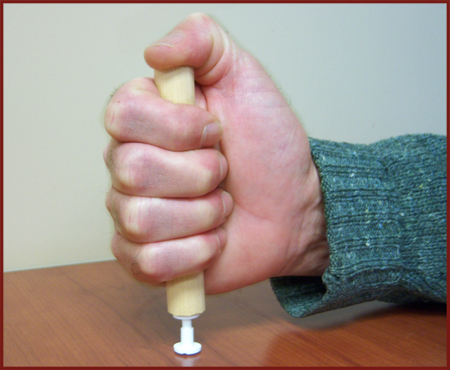 Some of our customers who have used large quantities of these parts have asked us if a tool is available for assembly. Assembling hundreds or thousands of pieces by hand is, to say the least, an uncomfortable, blister-producing proposition.
We've found a perfectly effective, low-tech and low-cost solution: a simple wooden dowel. The wood surface will not damage the screw or post heads and using the dowel, as shown above, eliminates the strain on the thumb and fore finger.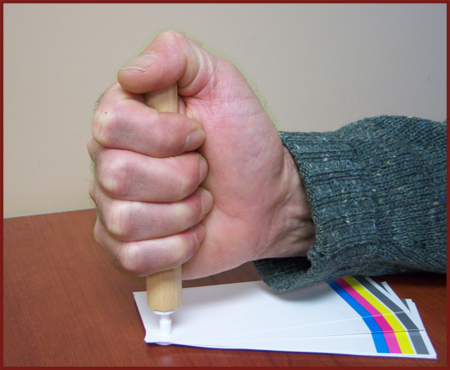 Popco does not sell the dowels that we recommend using, but nearly any hardware store will have dowels that will work. If your project requires assembly of displays or swatch books using push-lock posts and screws, spare yourself the discomfort and try this practical assembly technique.
To view our selection of posts and screws, click here.
Related Products and Categories