Popco's service with a smile & Dan's new little hat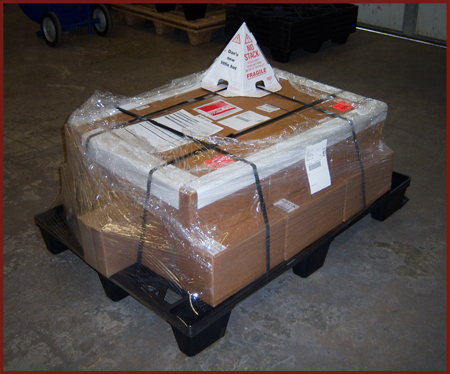 Each day at Popco, we design and manufacture products. We discuss POP solutions with customers on the phone and by email. We prepare quotes and orders, source products that we don't make, kit projects and pack shipments.
It's a busy pace and we always focus on accuracy, quality and speed.
Throughout it all, we know that we do a better job and our customers have a better experience if we inject positivity, or even a little silliness, into our efforts.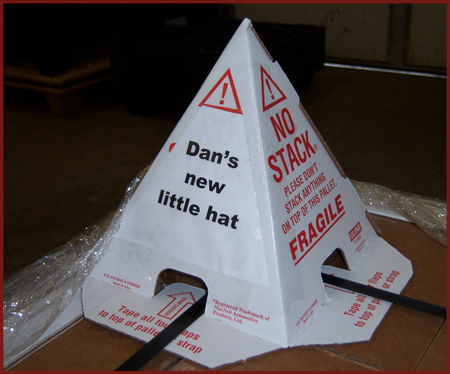 As an example, shown above are photos of a skid packed and ready to ship. The skid includes a pyramid topper meant to keep other shipments from being stacked on top.
This shipment, like others before it, was sent to Dan Zinger. Dan is a really great customer who represents Prolifiq Sign Studio in Edmeston, New York. Previously, Dan had sent us a photo of himself wearing a skid pyramid as a hat. After this, we decided to personalize Dan's "hat" on a new shipment.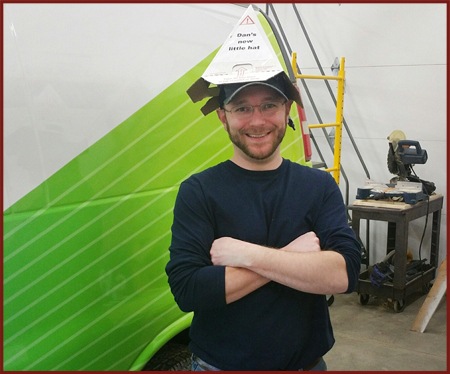 Dan loved it, he donned it, and he had his photo taken wearing it (might we add, he rocks the look)! Dan, and all of us here at Popco, had a good chuckle.

What does this mean?

It means that a rapport has developed between Popco and Prolifiq Sign Studio that surpasses the simple matters of placing and fulfilling orders. It means that we care, not just about maintaining Popco's reputation as a reliable vendor, but we care about our customer as a person as well. It means we will always go to bat for Dan and his company and it means that this is the way we like to do business… with a smile!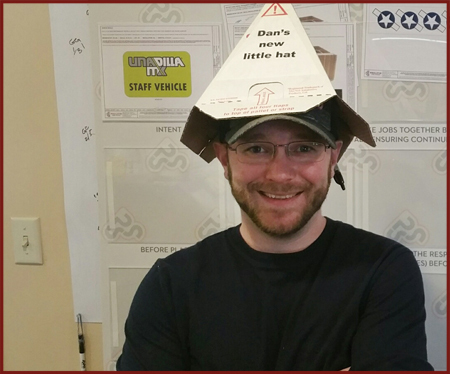 Keep those orders coming Dan and before you know it, you'll be the Imelda of pyramid hats.
Related Products and Categories