What do you do with that thing?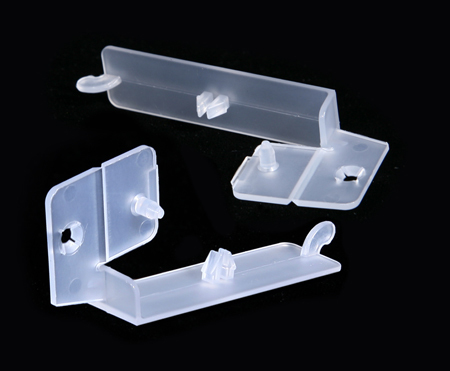 When you're in the widget business, a common problem is that your products are not always self-explanatory. Useful items, shown out of context, can be truly baffling. Take for example the part shown above. Who could be blamed for not having a clue about this thing?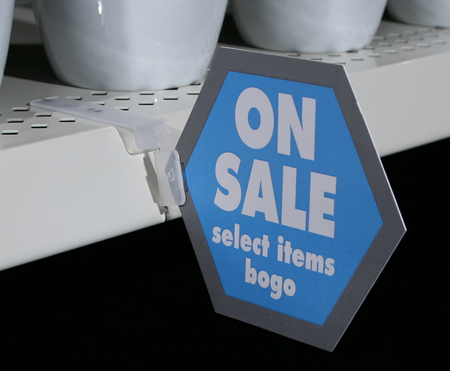 When shown in context, it's clear that this small sign holder is really handy. It snaps into the standardized holes of store shelves and supports signs. It is easily repositioned, it allows for easy change-out of signs and it can be used over and over. In short, it's a great product.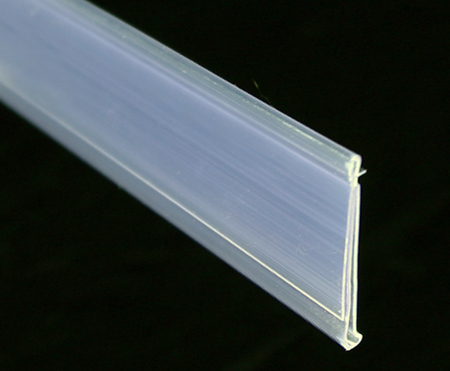 Other products that we offer just aren't photogenic. For example, the UPC data rail shown above. Unless this product is shown in use, it seems to be nothing more than a rectangular hunk of plastic.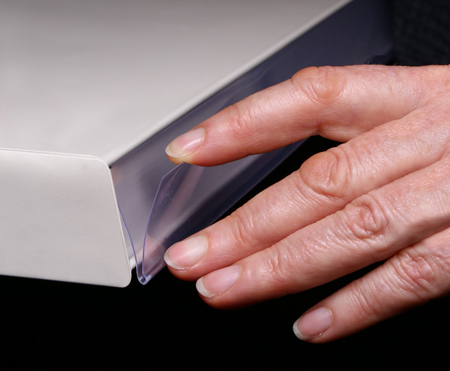 When shown snapping into a standard store shelf, the usefulness of this product starts to become clear.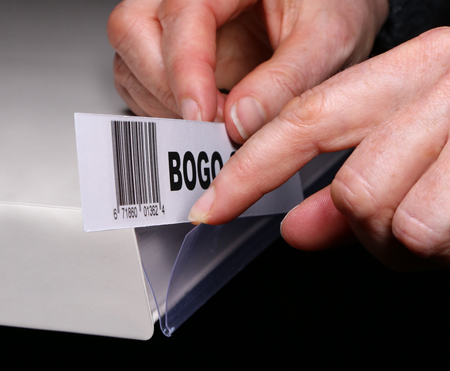 Shown with an insert in place, it's obvious that the rectangular hunk of plastic is incredibly useful, in fact, it is ubiquitous in retail settings.
We're always trying to better communicate our product's features and uses on our website and in our printed materials. Still, if you find that we haven't done our job, please call Popco. You'll reach a Popco representative right away who will tell you everything you need to know about our products, both obvious and mysterious.
Related Products and Categories