Popco introduces some snazzy new products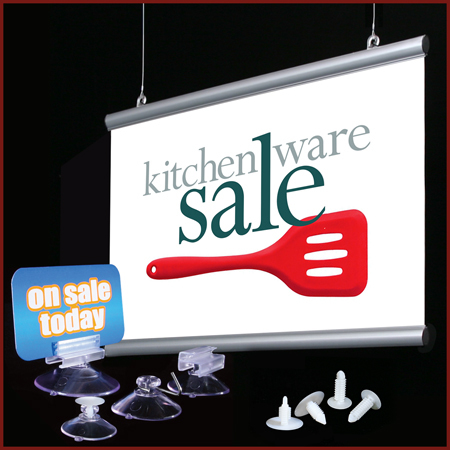 We are very proud of our products, particularly our staples such as the poster hanging SNAPRAILS™, suction cups and fasteners. These are practical, useful products and over the years we've sold millions of them. That said, we'd be hard pressed to call these products snazzy. We know, suction cups just aren't very glamorous.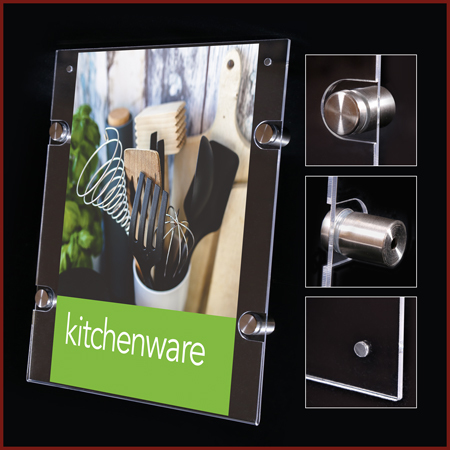 Now, it pleases us greatly to introduce some new products that do have a bit of an ooh-ahh factor. One example is our metal stand-offs. These lovely, brushed stainless steel stand-offs are combined with crystal-clear literature pockets that, when fastened to walls, display your inserted materials beautifully and simply. The level of finish on this combination of products is such that they are often used in architectural settings or galleries as well as in retail settings.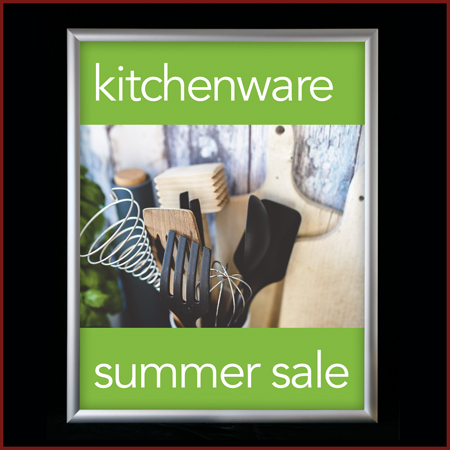 Other slick, new products are our aluminum snap frames. Available in three sizes, the snap frames are all-in-one products. They include a non-skid backer, a non-glare front sheet protector and an aluminum frame that snaps open to accept your inserted material and snaps closed for display. Wall-mounting hardware is included with the frames and they are as rugged as they are beautiful. They are ideal for long-term use and sign change-outs are easy due to the snap-open/snap-closed design.
We'll spotlight more new products in future posts but, for the moment, we just want to say that we've injected some pizazz into our product line and we hope you'll look to Popco for these parts as well as for our more utilitarian parts.
Related Products and Categories