More snazzy new stuff from Popco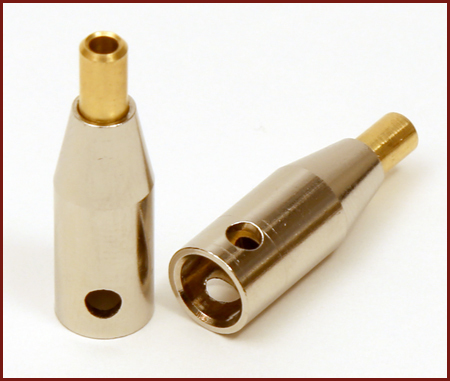 Adjustable mono "bullets" are the latest addition to our new collection of upscale point-of-purchase hardware. As you can see, these parts, beautifully finished in nickel-plated steel and brass, are pretty snazzy.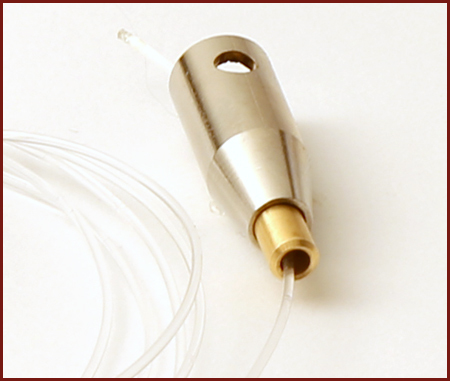 This clever little part makes sign hanging with monofilament or light cable fast, easy and remarkably adjustable. To make it work, simply depress the spring-loaded brass tip to insert the monofilament. Releasing the tip will lock the monofilament in place. Then, play out the desired amount of monofilament and connect the other end of the monofilament to a second mono bullet.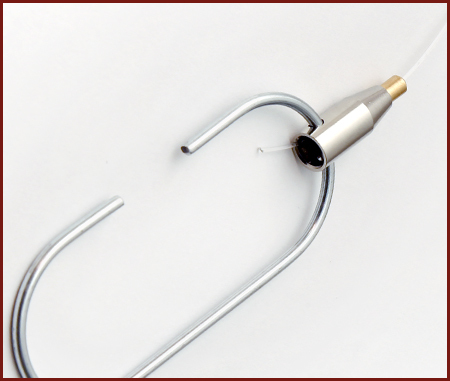 Couple the monofilament bullets with our thin-diameter c-hooks and you're ready to connect to the hanging points on your poster or banner, and also to grid ceilings.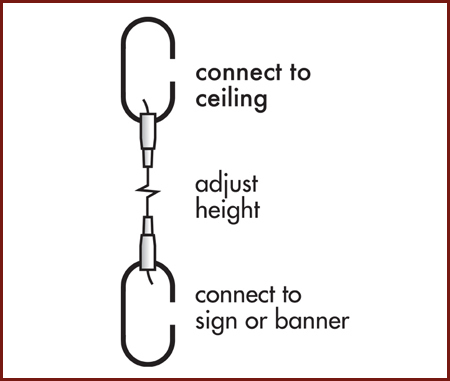 The arrangement looks something like this (above). Use two mono bullets with c-hooks at the ceiling connection point and two mono bullets with c-hooks at the top of your poster or banner. We think you'll be amazed at how easy it is to adjust height with the mono bullets and, this arrangement is about as snazzy as it gets when it comes to POP hanging hardware.
For more information, check out the mono bullets webpage.
Related Products and Categories