Monday September 16, 2019
Popco's edge-protector & valance-clip combo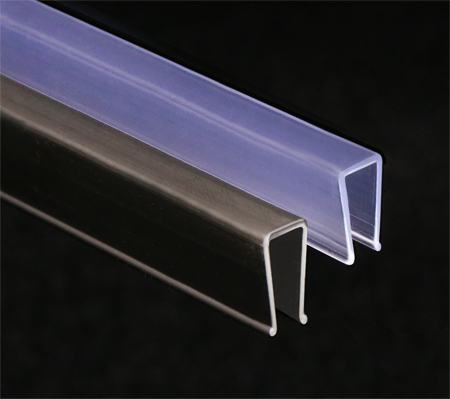 Lately, one of our hottest products has been the foam-board edge protector. This product has been around for years but it is only recently that we began producing it in black as well as clear. It's a pity we didn't do this sooner since the black style is flying off the shelves.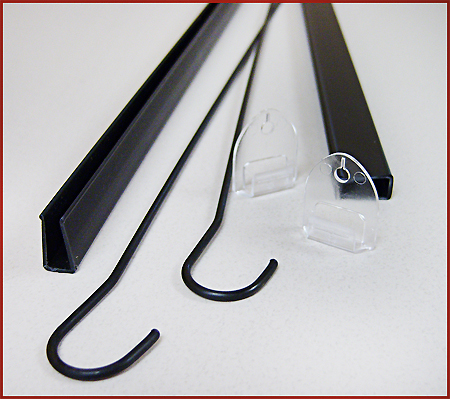 Combining the edge protector with other Popco parts allows users to present their foam-board pieces in a variety of ways. One example would be using our adhesive-backed easels for table-top displays. Another example, and the focus of this post, is the combination of edge-protectors and valance clips.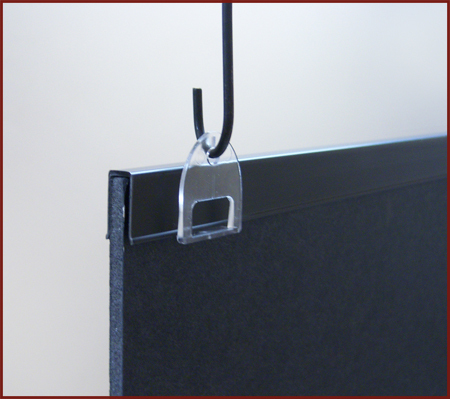 Valance clips are small, clear clips that can slide under the lip of the edge protector. When using standard 3/16" or 1/4" thick foam board, the valance clip will pinch between the foam board and the edge protector tightly enough to create a stable hanging point.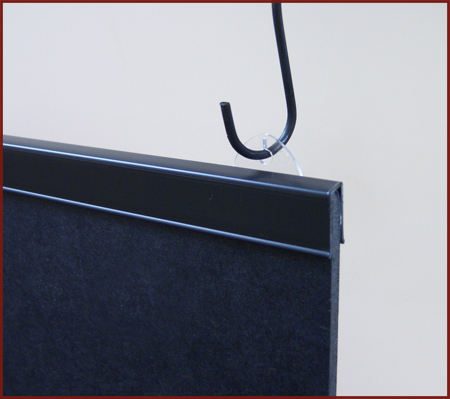 When viewed from the front, the valance clip is nearly invisible. The top hole in the valance clip is compatible with many of Popco's hanging hardware products such as our barbed string, jet wires or wire hooks (shown).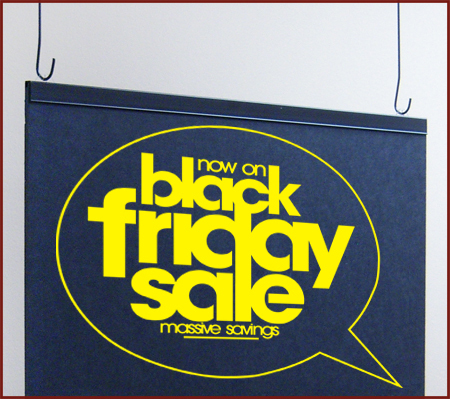 With these simple, straight-forward and economical parts we've made it easy to hang light-weight foam-board signs. More details on these parts can be found on these web pages:
∙ foam-board edge protector
∙ valance clip
∙ wire hooks
Related Products and Categories