Wednesday October 14, 2020
The many uses of Popco suction cups!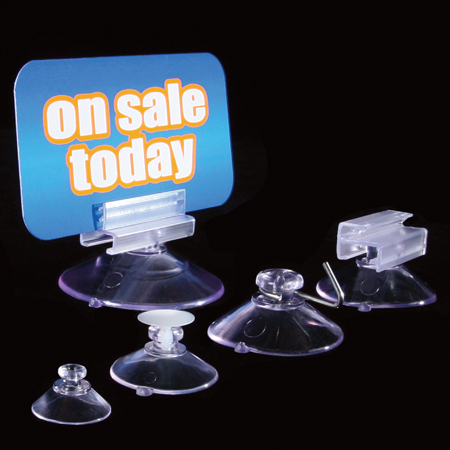 It may seem odd to be excited about suction cups but, at Popco, we are. Over the years, we've thought a lot about suction cups, we've designed and produced many styles and we've dreamt up some great add-ons that make our suction cups mighty little tools in the service of delivering your marketing message.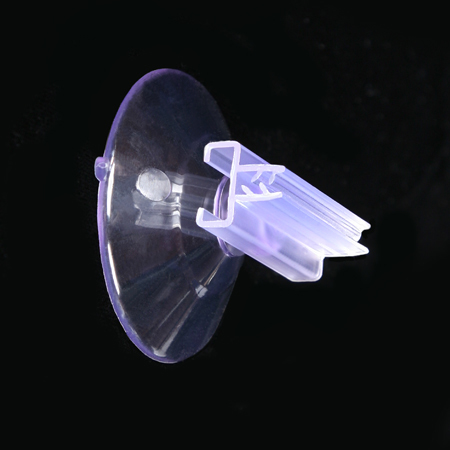 One add-on we offer we've dubbed the flag clip. This part slides over the stem of our medium and large suction cups and features a grip which securely holds small signs in place.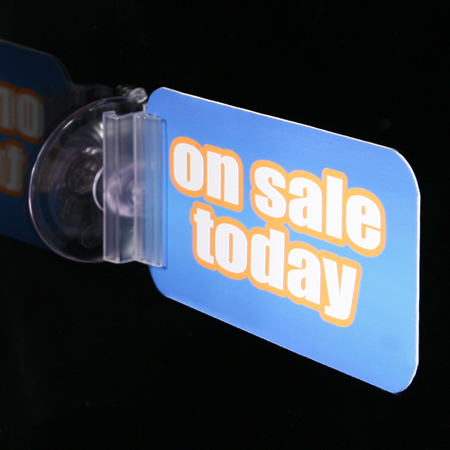 We call this add-on a flag clip since it holds signs at a right angle—like a flag—to windows, cooler doors and many metal surfaces. Using this combination of parts couldn't be easier; stick the suction cup where you'd like, slip in your sign and your done. When it comes time to change the sign just pop it out and plug in the new sign.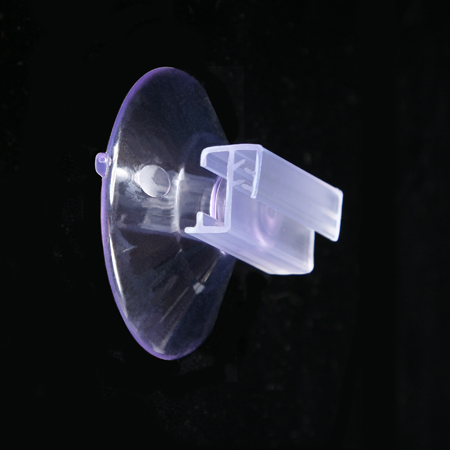 Another, similar add-on is the mirror clip. It works just like the flag clip but holds signs flush to surfaces like cooler doors, windows and metal surfaces.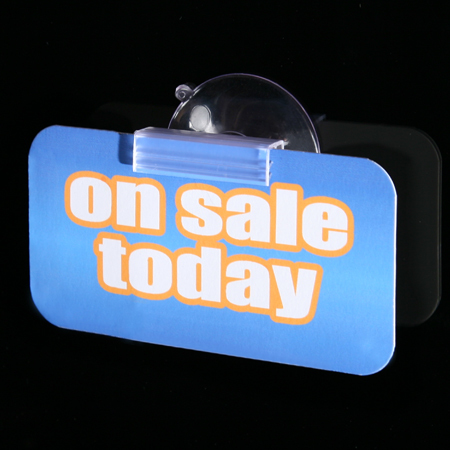 Like the flag clip, the mirror clip can be used over and over again. Sign change-outs are a easy as pie and so too is simply popping off the suction cup and adhering it in another area.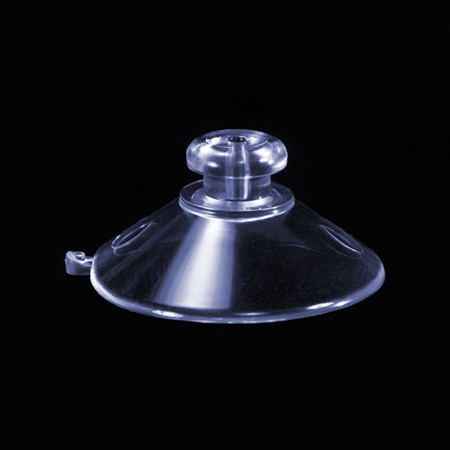 For the suction-cup purist, you don't need any add-ons at all. The top cap on our suction cups—a feature we call a mushroom head—can support signs that have a pre-drilled hole or a die-cut keyhole hanging point. If you're not familiar with the keyhole hanging point, you'll see it pictured here.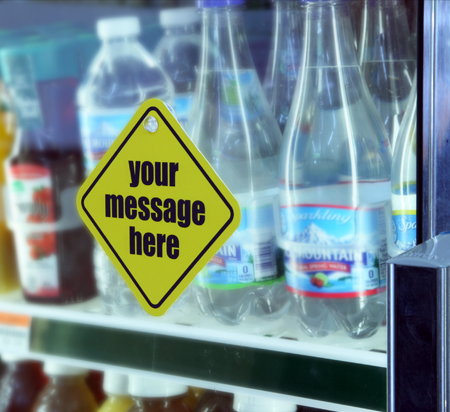 And here you'll see the result of the purist approach: a hole in your printed piece, a Popco suction cup with a mushroom head and, voila, you've hung your sign.
We could go on all day about our other options... tacks that pierce signs and adhere to the suction cup; hooks from which you can hang signs, even metal screws for heavy-duty applications. If we've peaked you interest, you can learn a great deal more by perusing our suction cup family, just click here. Or, if you'd prefer, give us a call (800-557-6726). There are a bunch of suction-cup nerds just waiting to tell all about our products.
Related Products and Categories