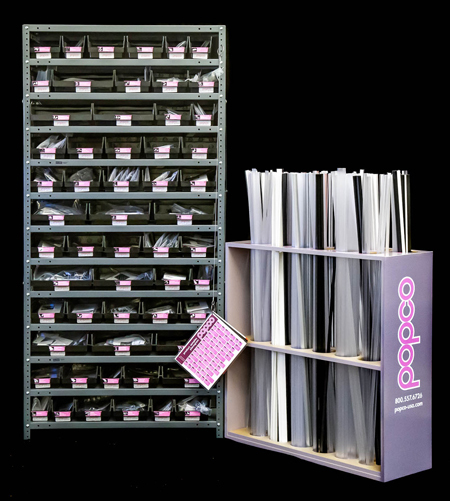 Who doesn't like free samples? Haven't you said yes when offered those tiny spoons of ice cream at your favorite parlor? Or yes to the barkeep pouring tastes of craft beer?
Well, now you can look to Popco for samples in a way that wasn't possible before since we've upped our samples game in a big way! We've gone from providing samples on request to assembling kits and racks that represent nearly our entire product line.
Our grand-daddy sample racks are pictured above. One rack features bins filled with our fasteners, suction cups, sign bases and a whole lot more. Another rack features our sign channels, SNAPRAIL™ and data strips.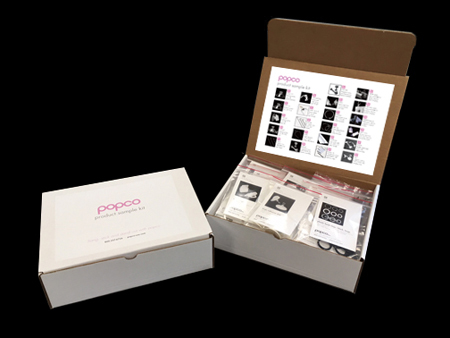 As you can imagine, given the scope of the sample racks, their availability is somewhat restricted. Popco account representatives can discuss with you our requirements for installing the racks in your company. Popco reps can also get you started with our more concise sample boxes.
If you're a designer, a buyer or an end-user of point-of-purchase widgets, you really should give us a call and inquire about our sample offerings.
WARNING: Don't lick any of the items we supply. They taste nothing like ice cream or beer.
Related Products and Categories
---