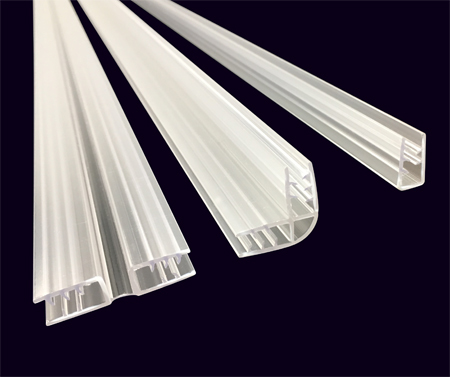 We've been busy! Engineering, tooling and production have been in full swing at Popco and we have three new products to show for it.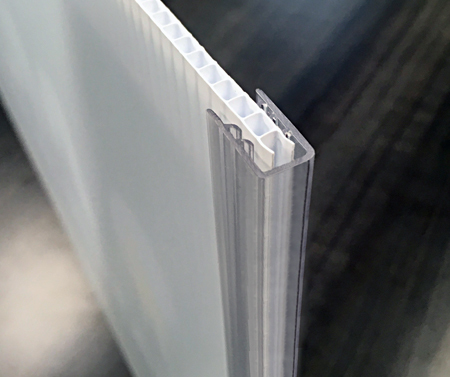 The simplest of our new products is an edge protector. This part is similar to another we've offered for years, but we've added flexible gripping fins that make the new part able to accommodate thin as well as thick stock.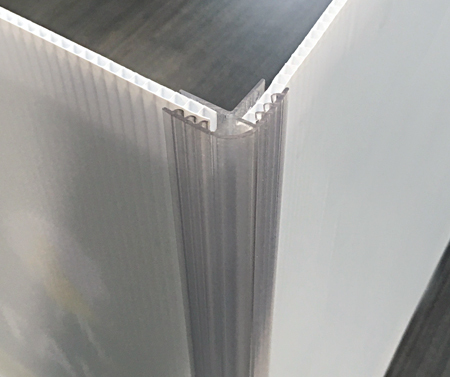 Another new product is our 90 degree corner-former. This part is ideal for creating display bins and can be used both indoors and out. The corner-former's UV-resistant PVC material lessens yellowing and holds up in all types of weather. Graphics can be easily changed out and the corner-former can be used over and over.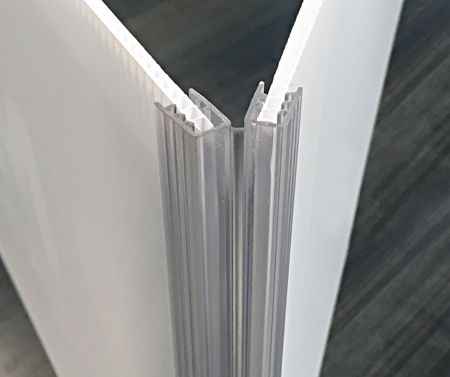 Our third new part is a remarkable, flexible corner that allows designers and installers to adapt their creations to varied angles and spaces. Despite its flexibility, this part is nearly as heavy duty as the 90 degree corner-former and can be used indoors or out.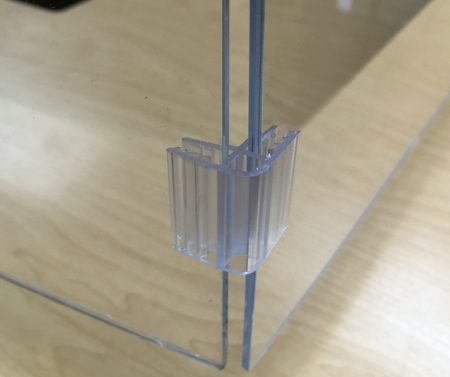 The new parts are also cost effective joinery pieces. As an alternative to expensive, pre-constructed Covid shields, sheets of plexiglass can be assembled using our 90 degree or our flexible corner-formers and the edge protector can cover sharp edges of cut plexiglass. This helps retailers prepare Covid shields unique to their space without breaking the bank on bespoke, pre-assembled shields.
Related Products and Categories
---