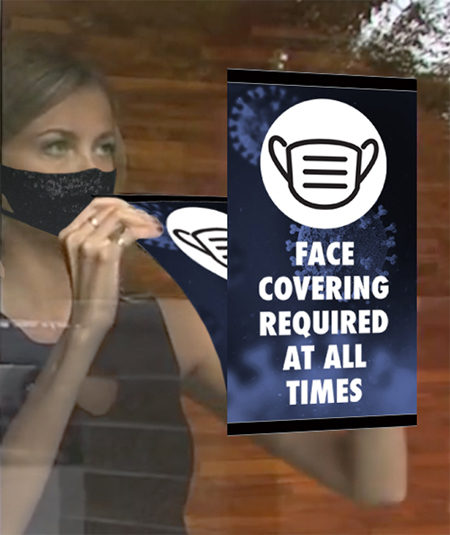 It's a changed landscape. For retail, hospitality, schools, government facilities; you name it, everyplace must account for new Covid protocols. The most obvious physical change we've all seen is the now-ubiquitous plexiglass shield that separates customer from service person. Then there is the signage: Masks Required, Practice Social Distancing, Etc., Etc.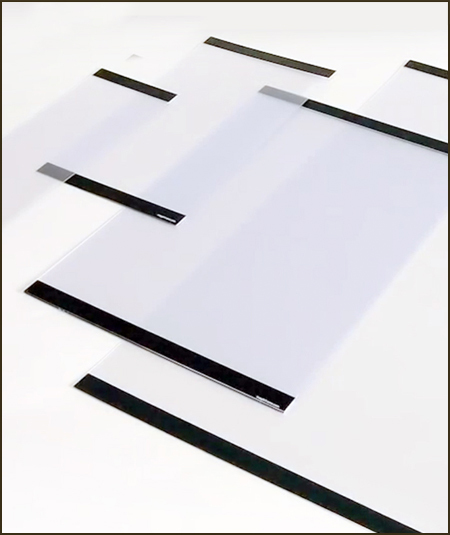 For many businesses and organizations, counter shields are real burden. They disrupt the physical space and they can cost a small fortune. In contrast, Popco's Magik Frames are non-disruptive, cost-effective and flexible. With Magik Frames, signs can be placed on doors, windows, walls or just about any surface. They are easily moved and the adhesion strips, unlike tape, will not damage any surface.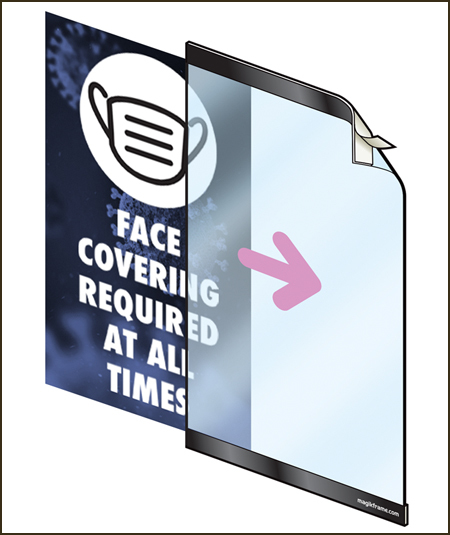 Using Magik Frames couldn't be easier: Clean the surface where your sign will be placed, remove the liners protecting the adhesion strips, mount the Magik Frame and insert your sign. Done! And when it's time to change signs, or change position, just peel off the Magik Frame and repeat the process. Magik Frames can be used over and over again. In fact, the adhesion strips can even be cleaned with soap and water if, in time, they accumulate a little dust and grit. If new protocols and expenses are a burden to your business, we think you'll find Magik Frames a welcome respite in a tough time.
Related Products and Categories
---