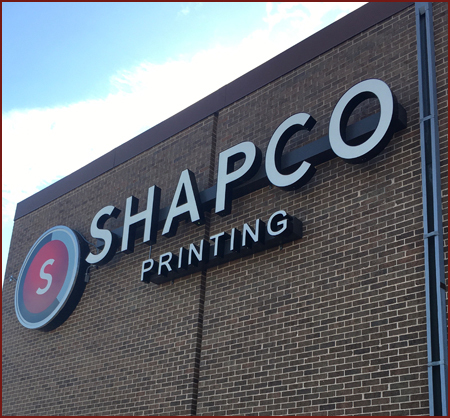 When you're in the widget business, you spend a lot of time describing how this goofy little part or that does what it does. Once these goofy little parts are understood, they become less goofy and more remarkable; in some cases essential. In order to bridge the understanding-gap between goofy and essential, Popco has developed a series of display racks that make it easy for designers to zero in on the parts that will help make their creations come to life.
Shapco Printing, in Golden Valley, Minnesota, is among Popco's most valued customers and, recently, Shapco made space in their facility for our racks.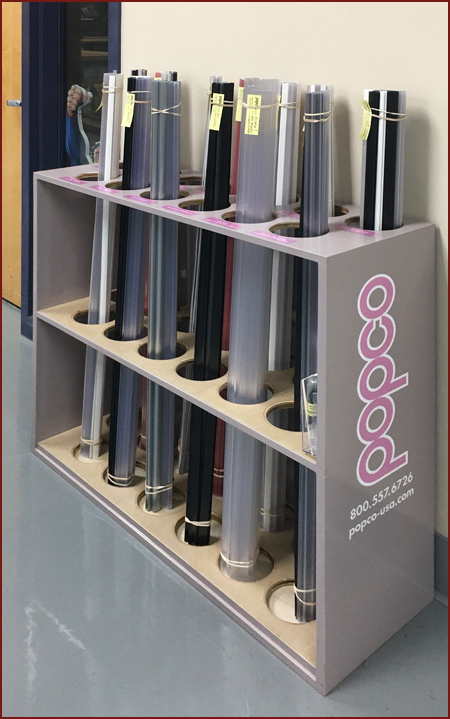 Shapco's racks include a full complement of Popco's SNAPRAIL™ poster hangers, sign channels, display formers and C-channels. We call this collection, shown above, our extrusion rack. As you can see, we include a number of pieces of each product so that designers have what they need to prepare mock-ups. If the rack becomes depleted, a Popco representative with restock the rack, keeping all that we offer at the designer's fingertips.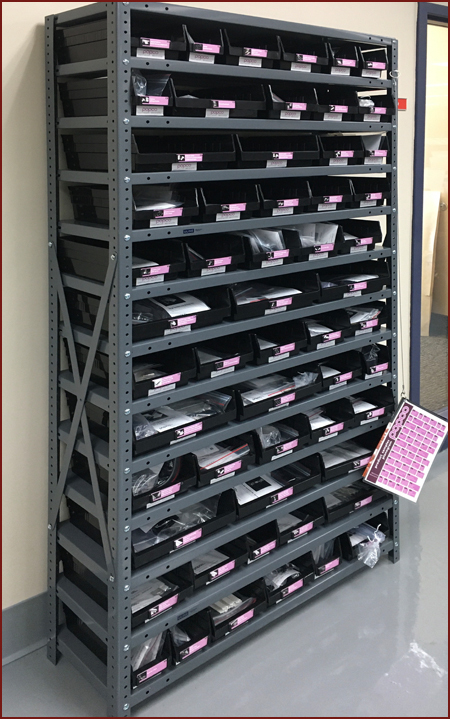 A second Popco sample rack is also in place at Shapco. It is our small-parts rack and it includes an enormous selection of products including: suction cups, binding posts, shelf-channel sign holders, book rings and a whole lot more. So that designers can find what they need in this massive collection, we've organized the rack's trays in a practical manner, included photos of the parts the trays contain, and provided a planogram that describes the organization of the rack. As with the extrusion rack, Popco representives will keep the rack well stocked since it is our hope that designers will be using the parts for mock-ups.
The racks are big, they're elaborate and we can't offer them to all of our customers. That's where our smaller, boxed sample-kits come into play. The first step to acquiring Popco samples is to reach out to us. Be it with a small sample box, or a big sample rack, a Popco representative will assist you in coming to understand our product line. Just give us call: 800-557-6726 and get the conversation started.
Thanks to all of the folks at Shapco who made the installation of the Popco racks happen and who look to Popco for those goofy and essential widgets. To learn more about the extensive and award winning services offered by Shapco Printing, vist the Shapco website.
Related Products and Categories
---