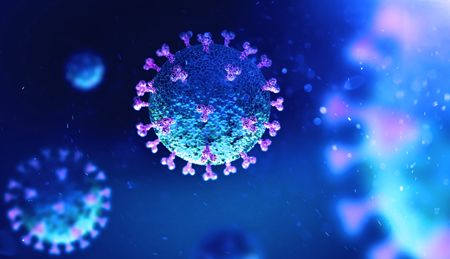 Hello to all our partners, clients and brand ambassadors. Popco would like to take a moment to wish you and your family well in these uncertain times. We'd also like to assure you that we will remain open for business with the majority of our workforce working remotely. Popco is an important part of the supply chain that is essential to the health and safety of people throughout the world. Many companies are relying on us, today, to provide essential parts that manufacturers need to help keep all of us safe. We will do our best to fulfill those orders while protecting the health of our staff, families and community.
We will be here now, through the pandemic, and beyond. In a way, this has galvanized our team and we truly feel we will come back stronger as a company, as a community, and a nation.
Be safe and stay healthy…
~ Your friends at Popco Inc.
Related Products and Categories
---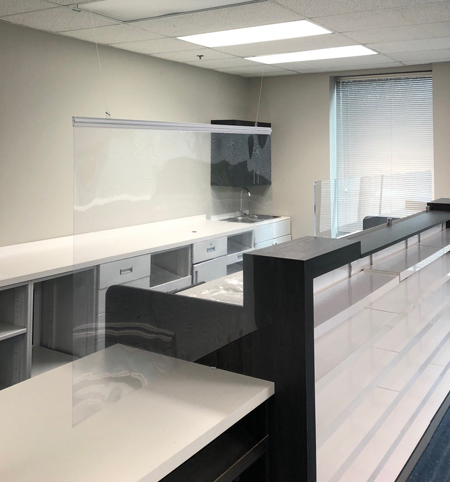 It seems like yesterday when, in this blog, we were wishing readers Merry Christmas and welcoming in a new decade.
Now, everything is different.
Now, our suction cups are in stores supporting signs that announce limited hours or temporary closures. Our Magik Frames have sold out to companies that must post heath-procedure notices throughout their campuses. Even our SNAPRAIL™ has been pressed into unique service as a result of the pandemic.
A long-time Popco customer shared with us the photo, above, which shows our SNAPRAIL™ supporting a clear PVC sneeze-guard for pharmacies. We could never have imagined it. Who could have?
When doctors, nurses and caregivers; when police, grocers and truckers; when any number of companies and workers are on the front line of the Covid19 crisis, we at Popco do not want to position ourselves as heroic. We are not. But we are committed to supporting those who are. And we are committed to remaining in operation so that our products can move along with the all the products that will fuel the response to this struggle. We are not the first to say it, but we'll say it again with conviction, everything is different now and we're all in this together.
Related Products and Categories
---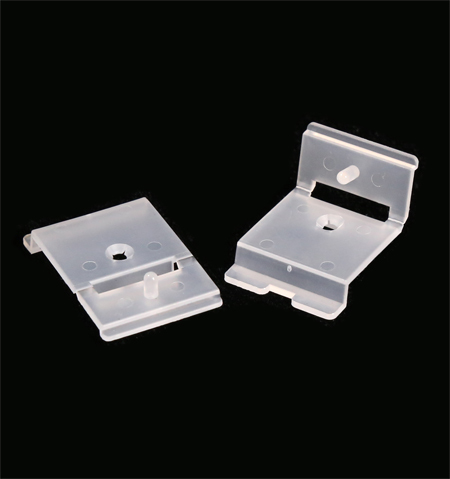 We're back for another installment of our series entitled "What Do You Do With That Thing?".
We began this exploration of truly baffling parts last spring, when we spoke about our awkwardly named, self-piercing flag sign holder. That part, like the part featured in this post, isn't easily understood until you see it in use.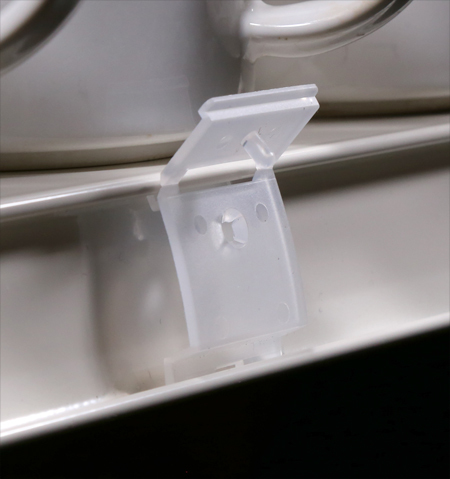 This post's part is the self-piercing channel mirror-holder (yes, we know... another catchy name from Popco). Viewed out of context, it could be accurately described as a milky plastic square with a pokey thing (hmm, maybe we should have called it that). However, once the part is snapped into a standard store shelf channel, its usefulness starts to become clear.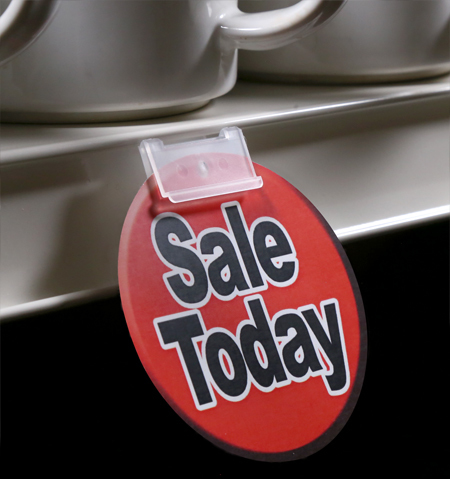 Then, when you use the little pokey thing, or, as we prefer, the self-piercing sign holder, the mystery vanishes and this odd little part proves to be a remarkable, affordable, reusable and all-together fantastic thing. Like so many Popco products that lack initial appeal, the proof is in the pudding. As evidence, we cite the self-piercing channel mirror-holder!
Related Products and Categories
---
Wednesday January 15, 2020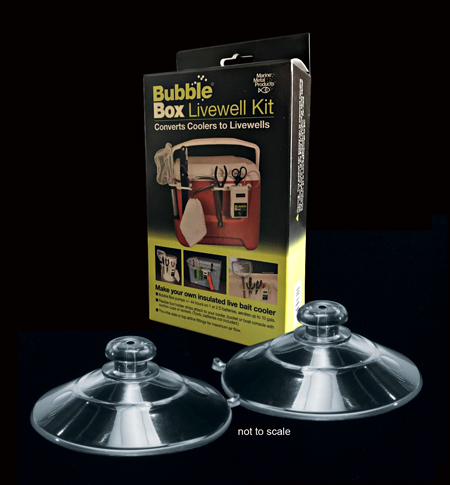 If you think it's weird to talk fishing in January, you've got a thing or two learn about Minnesotans. We're a hardy breed and we'll fish even if we've got to bore a hole through thick ice to get to the lake.
Of course, Minnesotans have no monopoly on fishing passion. Our friends to the south, Marine Metal Products, in Clearwater, Florida have passion and then some. What's more, for the last several years, MMP has included Popco's suction cups in their Bubble Box Livewell Kit.
The Bubble Box Kit turns any cooler into an insulated live-bait well, and Popco's suction cups help secure the tools of the fishing trade to the cooler/bait-well. The resulting product is enough to make any fisher person salivate, although, we Minnesotans avoid that in our ice-fishing shacks; lip icicles are no fun!
Thanks to our partners, Marine Metal Products, for choosing Popco's suction cups for their fabulous Bubble Box Kit.
Related Products and Categories
---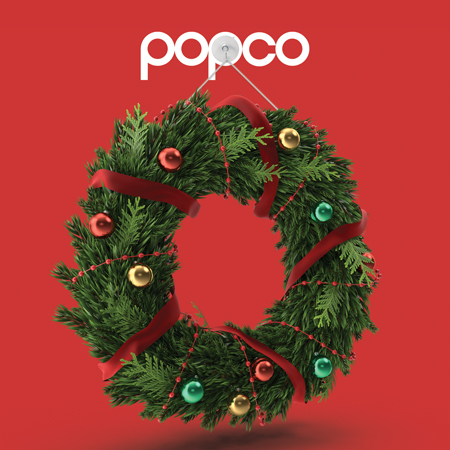 Dear Reader,
There'll be no business, no commerce, no Popco spiel in this post. We just want to wish all of you a merry Christmas and happy New Year. Thanks for a great 2019. Now, it's on to a new decade! We'll see you in 2020.
Related Products and Categories
---
Wednesday November 6, 2019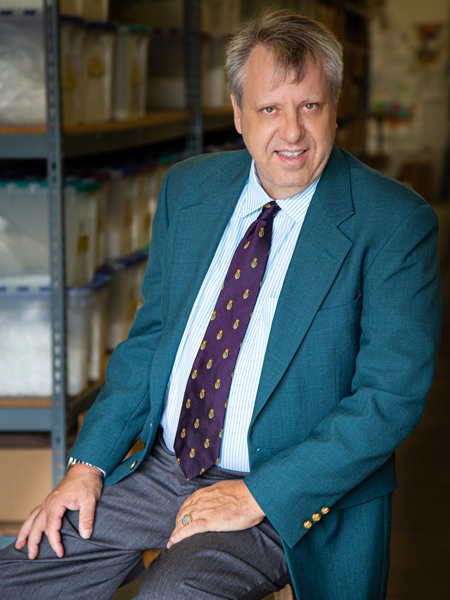 Beginning in November of this year, Elihu (Hugh) Wear has assumed full ownership and the position of President of Popco. Elihu is uniquely qualified for this role since he draws on 25 years of experience working at Popco, and ten years as a co-owner.

Popco was founded by Elihu's father, Phil, in 1979. Initially Popco was a small operation focused on vacuum-formed trays and small-sign holders. In the thirty years that Phil led the company, Popco rose from modest beginnings to a full-fledged P-O-P powerhouse featuring many proprietary products; including an extensive line of suction cups that have sold in the tens of millions and the patented SNAPRAIL™ sign hanging system which became an industry standard.

In 1987, Elihu graduated from UW Stout in Menomonie, Wisconsin with a major in Hotel and Restaurant Management. Then, in 1990, he completed his studies at the Academy of Accountancy in St. Louis Park, Minnesota.

His expertise in the hospitality industry, and his stints as a customer service representative with JC Penny's and Fingerhut, inform Hugh in his day-to-day dealings with Popco customers, vendors and staff. And, in his early years at Popco, Elihu's accounting training was invaluable as Popco upgraded the company's billing and records-keeping system.

As president of Popco, Elihu is aggressively expanding Popco's marketing efforts, hiring new staff and committed to growing Popco's presence in the competitive point-of-purchase industry. Now is an exciting time of growth and modernization at Popco, and Elihu and the staff are eager to move forward to better serve existing customers and add new customers to the Popco roster.
Related Products and Categories
---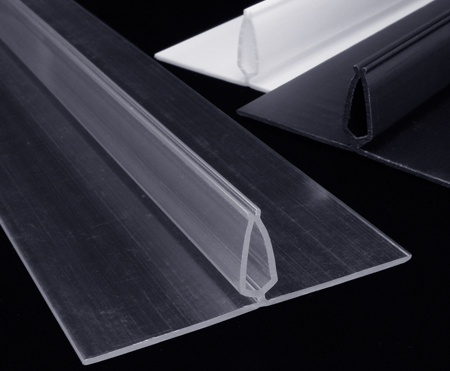 Popco's sign feet are primarily used to support signs on counters, shelf tops and end caps, but that's not the only use for these parts. Sign feet can also be used as dividers in produce and meat coolers.
When plastic parts are used to merchandise food, FDA requirements come into play. On their website, the FDA offers a great deal of information on FCS (food contact substances). You can read about FCS requirements here, but be forewarned, reading this is like studying up on tax complexities, or maybe having a root canal.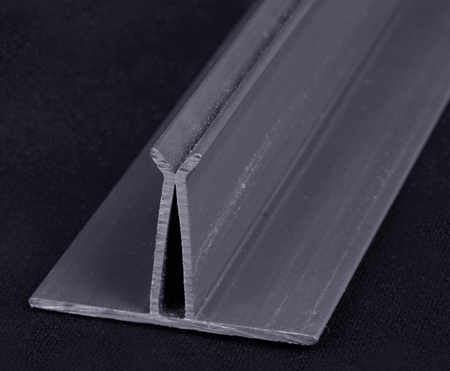 We'll try to make it simple for you: Some plastics are safe and approved for use around food, other plastics not so much. Among the acceptable plastics is HIPS (high-impact polystyrene). Popco uses HIPS to produce extra-wide sign feet in white and black. For clear sign feet used around food, Popco uses a special PVC that is FDA approved. In white, black or clear, our sign feet are terrific products for marketing food or any other type of product.
For more information on using our sign feet in coolers as dividers and supports for signs, click here, or give us a call (800-557-6726).
For several hours of the dullest imaginable reading, check out the FDA requirements.
Please note: FDA approved PVC is offered by Popco only as a special run.
We do not stock sign feet in this material.
Related Products and Categories
---
Monday September 16, 2019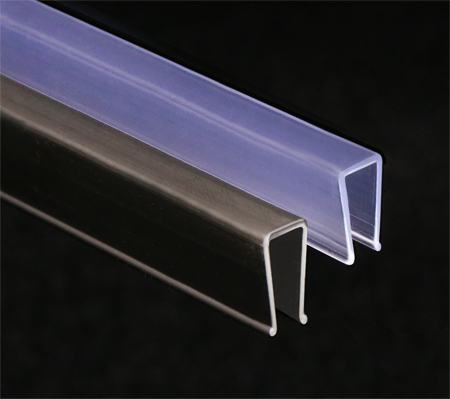 Lately, one of our hottest products has been the foam-board edge protector. This product has been around for years but it is only recently that we began producing it in black as well as clear. It's a pity we didn't do this sooner since the black style is flying off the shelves.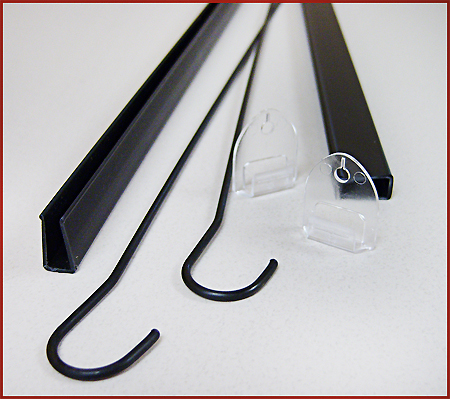 Combining the edge protector with other Popco parts allows users to present their foam-board pieces in a variety of ways. One example would be using our adhesive-backed easels for table-top displays. Another example, and the focus of this post, is the combination of edge-protectors and valance clips.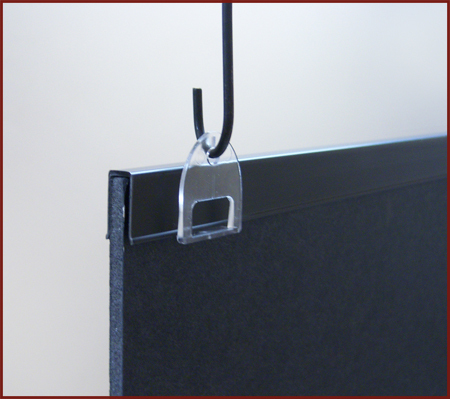 Valance clips are small, clear clips that can slide under the lip of the edge protector. When using standard 3/16" or 1/4" thick foam board, the valance clip will pinch between the foam board and the edge protector tightly enough to create a stable hanging point.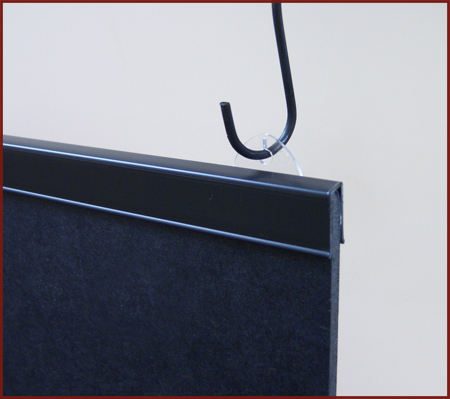 When viewed from the front, the valance clip is nearly invisible. The top hole in the valance clip is compatible with many of Popco's hanging hardware products such as our barbed string, jet wires or wire hooks (shown).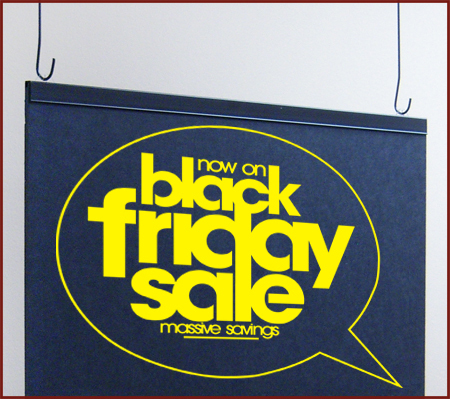 With these simple, straight-forward and economical parts we've made it easy to hang light-weight foam-board signs. More details on these parts can be found on these web pages:
∙ foam-board edge protector
∙ valance clip
∙ wire hooks
Related Products and Categories
---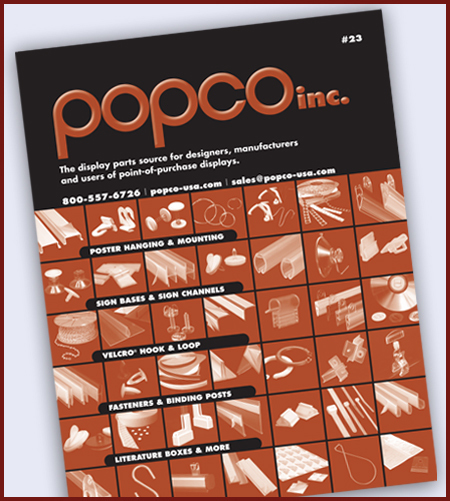 We've just completed our new catalog and it is a huge departure from all of the previous versions.
Since our first catalog, released in 1988, we've produced 23 issues. 22 of them included retail pricing. In the new catalog, we've removed pricing in order to give distributors and resellers flexibility when determining their own prices. In place of pricing, we've expanded specifications to help distributors assess our products, and to help them better communicate product details to their customers.
For small purchases, end-users can still shop and find retail prices online. And, as always, our sales staff is a phone call away, ready to help distributors and end-users with product questions and quotes for large-quantity orders.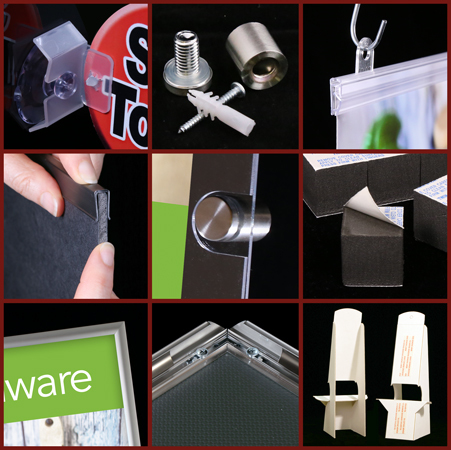 The new catalog is loaded with great new products and more information than ever before. All you have to do to get one is give us a call, or reach out to us by email. We'll pop your copy in the mail right away and we'll follow up to see how we can help you with your next project.
800-557-6726 | sales@popco-usa.com
Related Products and Categories
---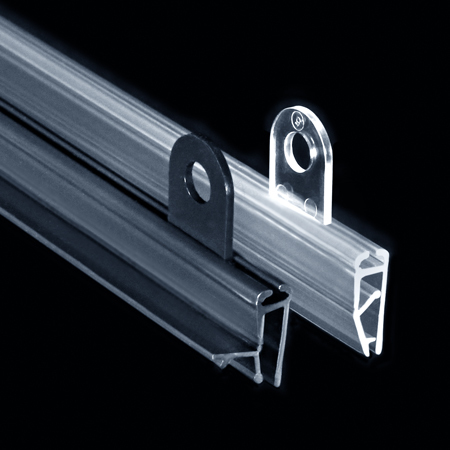 Popco's Mini SNAPRAIL™ is a new variation on our patented, classic SNAPRAIL.™ Classic SPR and SPZ styles of SNAPRAIL™ (sometimes referred to as gotcha strips) have been used to hang large and small posters by our customers for more than 20 years. Now, we've taken this proven design and miniaturized it for use with small, lightweight signs.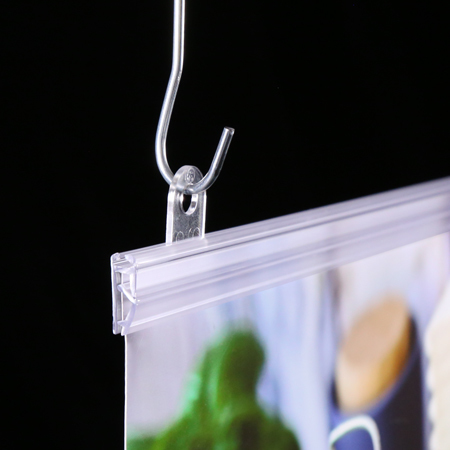 The Mini SNAPRAIL™ features a discrete profile, covering less of the printed surface of posters and light banners. Mini SNAPRAIL™ in clear allows poster graphics to show through. In black, the Mini SNAPRAIL™ serves as an attractive border at the top and bottom of posters. Just like our classic SNAPRAIL,™ the Mini SNAPRAIL™ accepts banner clips which create hanging points on the top rail.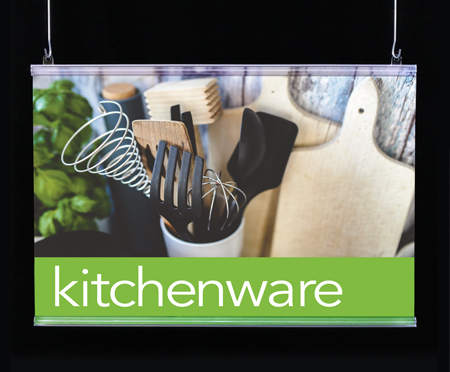 Mini SNAPRAIL™ is also a cost-effective alternative to poster tinning (a binding technique often used for calendars). However, unlike tinning, the Mini SNAPRAIL™ is reusable making it more versitile and adding to its value. The Mini SNAPRAIL™ is available in six stock lengths in either clear or black PVC. Custom lengths are also available, as are custom colors in large-quantity runs. For details on this great new product, click here.
Related Products and Categories
---